Promote Companion Animal Adoption With "Social PETworking"
By Jasmin Singer — November 27, 2012
I'm digging this new website widget promoting animal adoption from the folks at Adopt-A-Pet.com. In order to creatively (and virtually) advocate for adopting a companion animal, you are able to "share a pet every day" on your social petworking — er, networking sites; download and share a flier with your local animal shelter that has information that will help them increase the odds of their animals who are up for adoption finding a new home; and, my personal favorite, use a simple code that gives you an adorable, eye-catching, and effective widget promoting animal adoption.
Some of the widgets have a video component. This one, admittedly, made me pet my computer screen:
There are kitties, too:

You can also set up a widget that is breed-specific. Call me biased, but I fancy the pit bull one: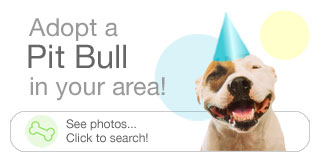 Get this — you can even create a featured "pet of the day," which will automatically connect to a shelter in your area and display one of their fine feathered (homeless) friends.
Even Drew Barrymore is in on the action: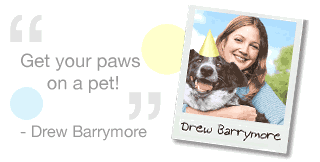 With social networking so completely key to how people relate, and with so many countless homeless animals eagerly awaiting their new families, there is no question that this is my new favorite app.
(BTW, OHH is about to massively expand to a new website format, so if you're wondering why we don't have the widget up ourselves, hang tight, because a brand new online magazine will soon be born — and everything will change.)