We are thrilled to have animal law guru Pamela Frasch sharing her story with OHH readers today. Pam's path to animal law was a circuitous one, since she started her career as a professional musical theatre performer. Nowadays, Pam  is the Assistant Dean of the Animal Law Program and Executive Director of the Center for Animal Law Studies at Lewis & Clark Law School in Portland, Oregon, making her one of the world's leading experts in this growing field. But how did her background on stage lead to this coveted role? Read on… 
***
Center Stage: One Performer's Journey to Animal Law
by Pamela Frasch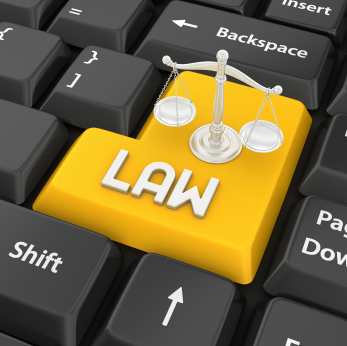 Going to law school was always my backup plan. In fact, I never even considered law school as a serious option until my junior year of college when, after changing my major to political science, it seemed like a fairly obvious and safe fallback career choice. It was pretty much what every other poli sci major was doing. Nonetheless, it was a bit of a stretch for me. No one in my family is a lawyer, and I had had virtually no interaction with any lawyer or even the legal system up to that point. (A good thing, right?) Anyway, in my family, we become scientists, business executives, or artists (either the fine arts or performing arts variety is acceptable). It was the performing arts category in which I found myself. From a very early age, I spent an unhealthy amount of my time singing, dancing, and acting. How, then, did I end up in law school? I chalk it up to my practical Minnesotan roots. As much as I loved performing, I was always acutely aware of the vagaries of "the Biz" and had a not-so-secret fear of ending up as that down-and-out forty-year-old backup singer in a bad Chicago tribute band performing at an airport Ramada. Not having any interest or aptitude in the sciences, and having watched one too many episodes of Perry Mason (not to mention L.A. Law), it seemed that law school would be a pretty good fit for me. So, off I went.
But Pam, you might ask, where is the animal connection?
So … animals. Like so many in animal law, I grew up interacting with animals and having a profound connection to the various dogs who shared our home with us. I loved our first family dog (a toy poodle named Tinkerbelle, 'natch) with the intense kind of love that only a grade school kid can have. When she died (too soon – the victim of a car accident), I was devastated for months. And, with every dog thereafter, I became ever more acutely aware of how vulnerable our companion animals are and how their lives are utterly dependent on whoever happens to adopt or buy them – a decision completely out of their control. I remember seeing a boy, older and bigger than me, hitting his chained puppy with a garden hose. As that puppy yelped in fear and pain, I remember the rage I felt against that boy, and my frustration that I was too little to make him stop.
So, fast-forward a number of years. I was still performing as a professional singer/dancer/actor, and I was done with law school. Shows came and went with disconcerting regularity, and I had massive law school loans to pay off, so it made sense to actually practice law upon graduation (radical notion, really). Through a somewhat circuitous route, one that involved a great clerkship with the Minneapolis StarTribune and a victory over an evil Civ Pro professor (long story), I took my growing interest (and, dare I say, expertise) in labor and employment law and applied to work at the largest firm in the Bay Area that specialized in it. Luckily, they hired me as an associate. (Seriously, what was I thinking? One application? Really?) More importantly, I discovered I really liked being a lawyer. Imagine my surprise.
As I became a more seasoned lawyer, I continued to think about animals and how I could help them using my law degree. Keep in mind, however, that this was back in roughly 1932 … well, actually 1986, but you get the idea. Animal law as a field did not really exist. That sobering reality didn't deter me from my mission, however, as I simply contacted local humane societies to see how I could help. This was a key time for me as I realized I could make a difference for animals using my law degree while also helping out in other ways. So, for example, I cleaned kennels, but occasionally reviewed adoption agreements; socialized the cats; and helped out on human resource issues as they came up. I learned that everybody can use their skills and knowledge to help animals, even when there's not an obvious and direct outlet. In the meantime, I also continued to perform while practicing law full-time. I even had the disconcerting experience of appearing in court in front of a judge who eyed me suspiciously and said, "Didn't I see you last night on stage?" My response: "Maybe?" (Note to law students: Judges love it when you answer a question with "maybe.")
As much as I enjoyed the hands-on work I was doing with shelters, I still yearned for the opportunity to engage fully in animal law issues. So, imagine my delight and excitement when I learned of an organization in my own Bay Area backyard called the Animal Legal Defense Fund. Lawyers who work full-time on animal law protection issues? Whaaaaa? I was even more delighted to discover that one of ALDF's board members was a partner at my husband's firm (my husband being another lawyer. We met at work. Does that qualify as meet-cute?), and that she was happy to talk with me about ALDF's work. Imagine my even greater delight when she asked if I would like to have dinner with ALDF founder Joyce Tischler and the board members the following week. Uh … Yes! This was the organization I had been looking for. Wherever they were going, I needed to be there.
That dinner changed my life as my path became clear. I became a regular volunteer and eventually started working for ALDF and opened the Portland office; created the ALDF Criminal Justice Program; became ALDF's Vice President for Legal Affairs and then General Counsel; started teaching at Lewis & Clark as an adjunct; co-wrote Animal Law: Cases and Materials (the first animal law casebook) with Sonia Waisman and Bruce Wagman; developed a collaboration between ALDF and Lewis & Clark to found the Center for Animal Law Studies; started working at Lewis & Clark full-time; became the first-ever Dean for animal law; co-wrote the first Animal Law in a Nutshell with Sonia Waisman, Kathy Hessler, and Sarah Kutil; helped develop the first-ever LLM degree in animal law; and, well, got involved in a lot of other projects.
As I look back at the road I've taken, and look forward to the road ahead, I realize how lucky I've been to combine my passion for animal protection with my professional training. I am awed and humbled by the important work being done by so many to help animals, often at the expense of their own health and livelihood. I have faith in the future when I see the passion, intelligence, and commitment of law students who are dedicating their careers to the cause. I am amazed at the creativity and tenacity of animal protectionists everywhere as they figure out new avenues in which to use their skills and knowledge to help animals in a thousand different ways, often against great odds. And I feel grateful every single day for the opportunity to make a difference.
***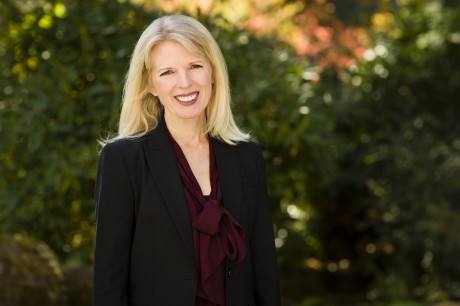 Pamela Frasch is the Assistant Dean of the Animal Law Program and Executive Director of the Center for Animal Law Studies at Lewis & Clark Law School in Portland, Oregon. Previously, she was General Counsel for the Animal Legal Defense Fund. Pamela is co-author of the first legal casebook in the field, Animal Law: Cases and Materials, now in its fourth edition [Carolina Academic Press, 2010], and Animal Law in a Nutshell [Thomson West, 2011], and she has taught survey and advanced courses in animal law at Lewis & Clark Law School since 1998. As is tradition in her family, Pamela continues to be a "dog person" and shares her home with two rescued pups … oh, and a couple of humans, too.
Comment with Facebook
comments