Full-Time Vegan: I Challenge You to Go Beyond Food and Build Your Vegan Network
By Cassandra Greenwald — August 21, 2013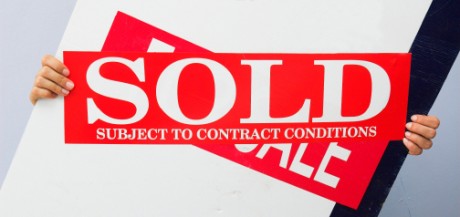 My partner and I recently went out to dinner with our vegan real estate agent and his significant other. No, this is not the setup for a Portlandia sketch. We were celebrating – home ownership and a chance to be friends as opposed to business associates. I never thought I would find someone who could sell us a condo (thanks, Mike!) while pointing out the best vegan eats in my new stomping grounds, but that's the beauty of networking. (It wasn't all about what he could do for me, of course. I also had a great time baking up vegan treats for him. Little chocolate-covered tokens of gratitude.)
I originally found our agent when I asked a vegan Facebook group for a referral. Thanks to the power of social media, I have a new home (many months and late-night calls to discuss contract intricacies later). My agent has mentioned multiple colleagues – including, no joke, a vegan electrician – and he always points out who is vegan. I work and play with non-vegans (quite well, I might add), but I have to say that I really do enjoy being in the company of vegans and putting my hard-earned dollar bills in their pockets.
Let me put it this way – when you sign up for weeks of driving around in a car with a stranger on the way to one real estate showing after another, what's in your conversation arsenal? The weather, sports teams, TV? We were able to skip a lot of that filler and discuss, for example, homemade junk food, local pizza, and activism. It's a relief to start from a comfortable baseline, one that comes when you know your business associate is living a life based on compassion. Think of all the explanations you can just skip right over.
Now, I'm not saying that I won't work with you if you eat something (or someone) besides plants for dinner. I know hardcore people out there who say they won't go to a non-vegan restaurant or shop at a huge grocery chain, and, hey, good for them if they have the time, energy, and resources to be so discriminating. I suppose that's one way to support what you want to see the world become.
But here's the important part – you and I have a duty to make vegan a regular, everyday word, act, and way of operating within the day-to-day world. We're not others – a tiny sector of society that eats only lawn clippings. We're everywhere, and we need to make ourselves visible, to tell people who are swimming along in the mainstream that our so-called lifestyle is just life. Period.
I challenge you to take the idea of being vegan a step further. I want you to put vegan on your business card so other vegans can find you, so non-vegans can meet us and work with us, up close and in person. I want you to seek out and help vegan businesses, beyond restaurants. This way of living and networking isn't vegan until 6 or any other form of part-time veganism. It's the real deal.