Episode 219: "… you see it through no matter what. You rarely win, but sometimes you do."
By Jasmin and Mariann — March 22, 2014
Podcast: Play in new window | Download
Subscribe: Spotify | Stitcher | TuneIn | RSS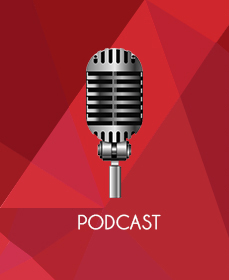 Welcome to the 219th episode of Our Hen House, featuring Robert Ostfeld [transcript], M.D., MSc., with a special reading by Robin Lamont.
In today's episode, we'll tell you why we care about Doris Day turning 90. We'll read you a poem by Jack Gilbert that gives us hope. We'll share with you two emails we received of late from listeners on opposite sides of the planet, who have two shockingly similar stories. And we'll squawk all about Episode 2 of the brand new Our Hen House TV show. We'll also give our take on euthanizing animals who are in pain, as well as how to properly message veganism so that people don't shut it out completely when they refuse to embrace it completely. Plus, as always, we have plenty of Rising Anxieties to go over with you.
Joining us today is Robert Ostfeld, M.D., who is changing the framework of medicine for good – and, seeing as how he only advocates for veganism, and is sharing that outlook with the masses, we think you'll be just as happy as we are by the extraordinary efforts he's taken on.
Then, author Robin Lamont will share her very unusual personal story with us, followed by a reading of an excerpt from her suspense novel, The Chain, which is part of The Kinship Series – a series that was inspired by the senseless crimes against the remarkable creatures with whom we share this planet, the ones crying out for someone to fight for them. Robin is doing just that through her brilliant fiction.
All that, vegan banter, and — of course — current events from the world of animal rights.
You can listen to our podcast directly on our website (beneath this paragraph!) or you can listen and subscribe on iTunes or Stitcher! Also, if you like what you hear, please rate it on iTunes and Stitcher, and don't forget to leave us a friendly comment! Of course, we would be thrilled if you would also consider making a donation, or becoming a member of our flock (especially if you're a regular listener). Any amount is hugely appreciated and Our Hen House is a 501(c)(3) nonprofit organization, so it's tax-deductible! You can also dedicate a podcast episode! Don't forget – we're reader and listener supported. Plus, we offer some fantastic thank you gifts for your donations. Lastly, we are excited to be able to offer you written transcriptions of our podcast interviews (beginning with Episode 188). Thank you for helping us create quality content, and for helping us bring you a new podcast episode each week! For a list of the news items we discuss in today's episode, and then some, take a look at the breaking news ticker at the top of the page, and also check out our list of archived news items. The Our Hen House theme song is written and sung by the incredible Michael Harren.
"I wanted you to see what real courage is, instead of getting the idea that courage is a man with a gun in his hand. It's when you know you're licked before you begin but you begin anyway and you see it through no matter what. You rarely win, but sometimes you do." -from To Kill a Mockingbird by Harper Lee, said by Atticus Finch