Vote for Our Hen House in the 2017 Veggie Awards!
By John Frusciante — August 08, 2017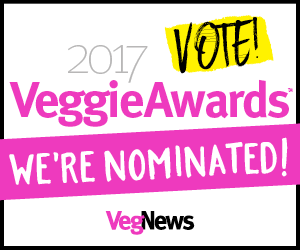 We're excited to announce that both the Our Hen House Podcast and the Animal Law Podcast have been nominated for 2017 VegNews Magazine Veggie Awards! Cluck–uh, I mean, click–on the link below to vote for us, and be sure to share this around so your friends can vote too!
Squawk the vote!
Comment with Facebook
comments