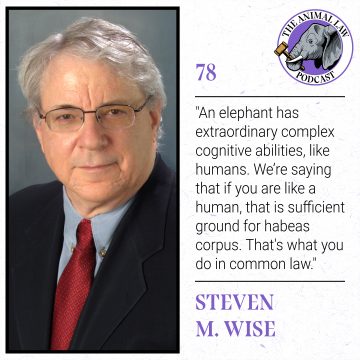 On this episode of the Animal Law Podcast, I speak, once again, with Steven Wise, founder and president of the Nonhuman Rights Project (NhRP). He joins me to talk about a truly extraordinary, potentially groundbreaking, case now pending in the highest court in New York State. As in the other cases Steve has joined us to discuss in the past, the issue here is a matter of whether a particular nonhuman animal, one who can be shown to demonstrate a high level of cognition and autonomy, is entitled to fundamental rights under the common law. More specifically, can an imprisoned elephant named Happy be entitled to a writ of habeas corpus?
Steven M. Wise  has practiced animal protection law for 30 years throughout the US and is the author of four books: Rattling the Cage – Toward Legal Rights for Animals; Drawing the Line – Science and the Case for Animal Rights; Though the Heavens May Fall – The Landmark Trial That Led to the End of Human Slavery; and An American Trilogy – Death, Slavery, and Dominion Along the Banks of the Cape Fear River. Watch Steve's TED Talk on nonhuman animal rights here.
**********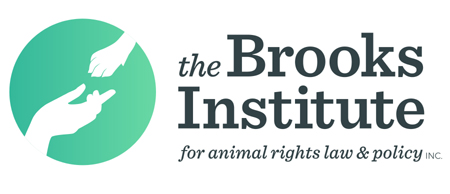 The Animal Law Podcast is proud to partner with The Brooks Institute for Animal Rights Law and Policy, Inc., a US-based national independent think tank pursuing a paradigm shift in human responsibility towards, and value of, non-human animals by advancing animal law, animal policy, and related interdisciplinary studies.
As the Animal Law Podcast 2021 Exclusive Sponsor, the The Brooks Institute for Animal Rights Law and Policy, Inc is dedicated to producing and disseminating outstanding, independent, academic, and public policy research and programming; and pursuing projects and initiatives focused on advancing law and policy pertaining to animals.
The Brooks Institute is excited to share a new FREE resource, Animal Law Fundamentals! Animal Law Fundamentals is a documentary-style series of video presentations and scholarly papers on the fundamentals of animal law by some of North America's notable animal law scholars. The goal of this series is to make the fundamentals of animal law accessible to the public from premier subject matter experts. It is an orientation for anyone interested in gaining a substantive overview on an animal law subject matter quickly and effectively by listening to an academic or practicing scholar, as well as, having a companion paper into which there can be a 'deep dive'. View the trailer, full presentation and accompanying paper here.
**********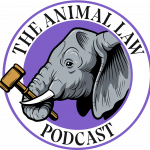 You can listen to the Animal Law Podcast  directly on our website (at the top of this page) or you can listen and subscribe on iTunes or your favorite podcatcher. Also, if you like what you hear, please rate it on iTunes, and don't forget to leave us a friendly comment! Of course, we would be thrilled if you would consider making a donation, or becoming a member of our flock (especially if you're a regular listener). Any amount is hugely appreciated and Our Hen House is a 501(c)(3) nonprofit organization, so it's tax-deductible. Thank you for helping us create quality content!
Don't forget to also listen to the award-winning,  weekly signature OHH podcast — now in its eleventh glorious year!