On this episode I will be talking, once again, to Kelsey Eberly, who is now with Harvard Law School's Animals, Law and Policy Program, as well as with Dena Jones of the Animal Welfare Institute about the deeply troubling topic of chicken slaughter. Specifically, we will be discussing Animal Welfare Institute v Vilsack, a case involving the rather confusing landscape of exactly what rules govern the slaughter of chickens pursuant to the Poultry Products Inspection Act, whether any of them reduce the suffering of the birds, how and why this relates to food "adulteration," and how those rules, to the extent they exist, are enforced. As you can imagine, there is not much clarity, and considerable lack of transparency, around these issues, in spite of the fact that we are talking about the deaths of billions and billions of animals. It's pretty unbelievable, but Kelsey and Dena attempt to help us get a clearer picture, as well as consider what can be done to make things at least a bit better.
*We are thrilled to expand the accessibility of our podcast by offering written transcripts of the interviews! Click here to read Mariann's interview with Kelsey Eberly & Dena Jones*
Kelsey Eberly is a Legislative Policy Fellow at Harvard Law School's Animal Law and Policy Program.  Previously, she spent over seven years working with the Animal Legal Defense Fund's litigation team, most recently as a Senior Staff Attorney. Kelsey is one of the country's leading experts on so-called Agricultural Gag ("Ag-Gag") laws—state laws that criminalize or punish whistleblowing and reporting on industrial farms and slaughterhouses. She has played a key role in the ongoing litigation campaign challenging such laws for violating the First Amendment. Kelsey is also a leading voice and litigator on the "humane-washing" of animal products—the pervasive use of misleading marketing and advertising to conceal products' inhumane origins. Her work in this sphere has resulted in several companies changing their marketing and animal welfare practices.
Dena Jones is the director of the farm animal program at the Animal Welfare Institute. She is an expert in public policy related to farmed animal welfare with a total of more than 30 years' experience at several state, national and international animal advocacy organizations. Her areas of expertise include farmed animal industry practices and legal protections, farmed animal welfare marketing claims, and public attitudes towards animals and the use of animals for food.
Resources:
**********
This episode of The Animal Law Podcast is brought to you in part by The Animal Law Conference. Co-hosted by the Animal Legal Defense Fund and the Center for Animal Law Studies at Lewis and Clark Law School — this year's conference marks the thirtieth anniversary of this premier animal law event. Save the date for November 4-6, 2022!
**********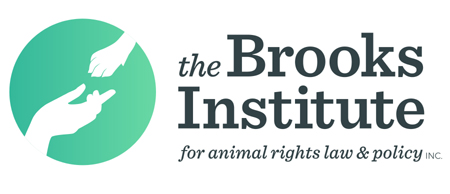 The Animal Law Podcast is proud to partner with The Brooks Institute for Animal Rights Law and Policy, Inc., a US-based national independent think tank pursuing a paradigm shift in human responsibility towards, and value of, non-human animals by advancing animal law, animal policy, and related interdisciplinary studies.
As the Animal Law Podcast 2021 Exclusive Sponsor, the The Brooks Institute for Animal Rights Law and Policy, Inc is dedicated to producing and disseminating outstanding, independent, academic, and public policy research and programming; and pursuing projects and initiatives focused on advancing law and policy pertaining to animals.
The Brooks Institute for Animal Rights Law and Policy is excited to share a new FREE resource:  The Brooks Animal Law Digest – CANADA EDITION! This premier online publication offers in-depth and up-to-date coverage on Canada's most important animal law and policy issues. It is published twice monthly as a collaborative effort with the University of Toronto Faculty of Law's research support.
Like the Brooks Animal Law Digest – US Edition, the Canadian Digest serves as a resource for anyone interested in learning more about the field of animal law – either as a high-level overview of developments, or as a jumping off point for digging into a specific current issue in the field. All content will be accessible on the Brooks Institute website and spotlights via email twice monthly.
Click here to subscribe to the free Brooks Animal Law Digest – CANADA EDITION.
**********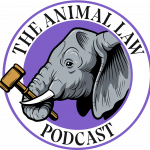 You can listen to the Animal Law Podcast  directly on our website (at the top of this page) or you can listen and subscribe on iTunes or your favorite podcatcher. Also, if you like what you hear, please rate it on iTunes, and don't forget to leave us a friendly comment! Of course, we would be thrilled if you would consider making a donation, or becoming a member of our flock (especially if you're a regular listener). Any amount is hugely appreciated and Our Hen House is a 501(c)(3) nonprofit organization, so it's tax-deductible. Thank you for helping us create quality content!
Don't forget to also listen to the award-winning,  weekly signature OHH podcast — now in its twelfth glorious year!