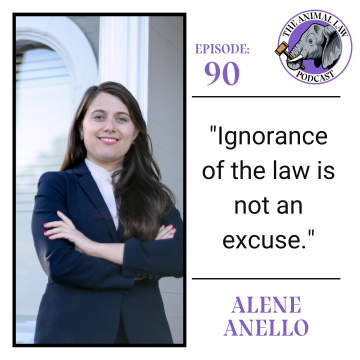 On this episode, I will be talking to Alene Anello, whose law firm, Legal Impact for Chickens, is pursuing a shareholder derivative case against Costco regarding the treatment of the poor little birds whose bodies end up being their extremely popular, and very cheap, rotisserie chickens. Essentially, in Smith v Vachris, currently pending in Superior Court in King County, Washington, Legal Impact for Chickens is suing Costco's executives on behalf of two of its shareholders for violating their fiduciary duty to act lawfully by causing the company to neglect chickens. Neglecting animals, including chickens raised for food, is, as we all know, supposed to be against the law but is virtually never brought to court because prosecutors aren't interested. Well, this case is aiming to do just that in an innovative way. If the last time you heard about shareholder derivative actions was in law school, don't worry. Alene breaks it all down for us in this fascinating interview.
*We are thrilled to expand the accessibility of our podcast by offering written transcripts of the interviews! Click here to read Mariann's interview with Alene Anello.
Alene Anello founded Legal Impact for Chickens, a litigation nonprofit that fights factory-farm cruelty. Alene has degrees from Harvard College and Harvard Law School. She previously worked at PETA, the Animal Legal Defense Fund, and the Good Food Institute.
Resources:
**********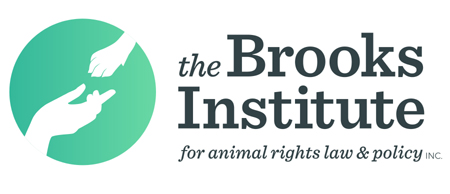 The Animal Law Podcast is proud to partner with The Brooks Institute for Animal Rights Law and Policy, Inc., a US-based national independent think tank pursuing a paradigm shift in human responsibility towards, and value of, non-human animals by advancing animal law, animal policy, and related interdisciplinary studies.
The Brooks Institute for Animal Rights Law and Policy, Inc is dedicated to producing and disseminating outstanding, independent, academic, and public policy research and programming; and pursuing projects and initiatives focused on advancing law and policy pertaining to animals.
**********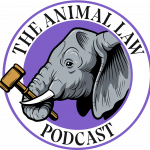 You can listen to the Animal Law Podcast  directly on our website (at the top of this page) or you can listen and subscribe on iTunes or your favorite podcatcher. Also, if you like what you hear, please rate it on iTunes, and don't forget to leave us a friendly comment! Of course, we would be thrilled if you would consider making a donation, or becoming a member of our flock (especially if you're a regular listener). Any amount is hugely appreciated and Our Hen House is a 501(c)(3) nonprofit organization, so it's tax-deductible. Thank you for helping us create quality content!
Don't forget to also listen to the award-winning,  weekly signature OHH podcast — now in its twelfth glorious year!