Today I will be talking to Raffael Fasel and Sean Butler, who are the founders of the Cambridge Center for Animal Rights Law at Cambridge University in the UK. They are doing something quite special — a series of workshops in various parts of the world seeking to help law professors and lawyers, and perhaps some others, develop courses at their universities to teach Animal Rights Law. The next workshop,  held in conjunction with Vermont Law School, will be located in Burlington, Vermont in May, 2023, and registration is still open for those who might be interested in attending. But even if that's not possible for you, I think you will have a lot to learn from this interview about their vision of what Animal Rights Law could be, different approaches that various workshop participants are taking to the topic, and their thoughts about the role of the law in moving the world forward regarding the way animals are seen and treated.
*We are thrilled to expand the accessibility of our podcast by offering written transcripts of the interviews! Click here to read Mariann's interview with Raffael Fasel & Sean Butler.
Dr. Raffael Fasel is an Affiliated Lecturer at the Cambridge Law Faculty, a Visiting Scholar & Affiliate at the Center for Law and Philosophy, NYU School of Law, and a SNSF Senior Researcher at the University of Zurich. His main research areas are human and animal rights law and constitutional theory. Together with Dr Sean Butler he co-founded the Cambridge Centre for Animal Rights Law.
Dr. Sean Butler is an Affiliated Lecturer at the University of Cambridge, UK, and a Fellow of St Edmund's College, Cambridge. His academic interests include law and life of Ancient Rome, and animal rights law. He is co-founder (with Dr Raffael Fasel) of the Cambridge Centre for Animal Rights Law (https://animalrightslaw.org/).
Resources:
**********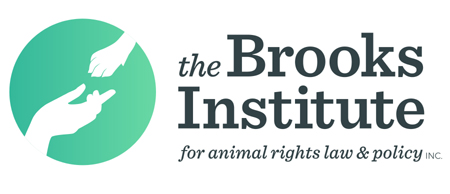 The Animal Law Podcast is proud to partner with The Brooks Institute for Animal Rights Law and Policy, Inc., a US-based national independent think tank pursuing a paradigm shift in human responsibility towards, and value of, non-human animals by advancing animal law, animal policy, and related interdisciplinary studies.
The Brooks Institute for Animal Rights Law and Policy, Inc is dedicated to producing and disseminating outstanding, independent, academic, and public policy research and programming; and pursuing projects and initiatives focused on advancing law and policy pertaining to animals.
**********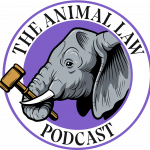 You can listen to the Animal Law Podcast  directly on our website (at the top of this page) or you can listen and subscribe on iTunes or your favorite podcatcher. Also, if you like what you hear, please rate it on iTunes, and don't forget to leave us a friendly comment! Of course, we would be thrilled if you would consider making a donation, or becoming a member of our flock (especially if you're a regular listener). Any amount is hugely appreciated and Our Hen House is a 501(c)(3) nonprofit organization, so it's tax-deductible. Thank you for helping us create quality content!
Don't forget to also listen to the award-winning,  weekly signature OHH podcast — now in its twelfth glorious year!