On this episode, I will be talking, once again, to Vanessa Shakib of the California law firm, Advancing Law for Animals. Vanessa is representing E.L., who, though you don't know her by name, you have definitely heard about. She is the young girl whose beloved goat, Cedar, who started out as a 4H project, was brutally killed against E.L.'s wishes in what is perhaps the most outrageous behavior by law enforcement regarding an animal that we have seen in a long while. And that's saying something. While, of course, this case, entitled E.L. v Fernandez, is in early stages, I really wanted to touch base with Vanessa to get up to speed on what really happened here and what we need to be aware of in keeping an eye on this very important, potentially groundbreaking litigation.
*We are thrilled to expand the accessibility of our podcast by offering written transcripts of the interviews! Click here to read Mariann's interview with Vanessa Shakib.
Vanessa Shakib is an expert in animal law, government accountability, and illegal business practices. Her work has been featured by CNN, Fox News, the Washington Post, the Los Angeles Times, the New York Times, USA Today, the Guardian, Science Magazine, and more. Vanessa co-founded and co-directs Advancing Law for Animals, a non-profit law firm for our non-human friends. There, she develops impact litigation to further the interests of animals exploited in research and industrial food production. Vanessa is an Adjunct Associate Professor of Law at Southwestern Law School, and was awarded 2022-2023 SBA Adjunct Professor of the Year. She regularly presents talks as an invited expert in animal law both nationally and abroad. Prior to animal law, Vanessa specialized in illegal taxation, consumer protection, and inverse condemnation, among other practice areas. Her track record in government oversight informs her work at Advancing Law for Animals, where she has successfully challenged cruel and illegally-promulgated regulations at the federal level, and lack of animal-welfare enforcement at the local level. Vanessa continues to consult on a variety of legal matters through her private practice, Shakib Law, PC.
**********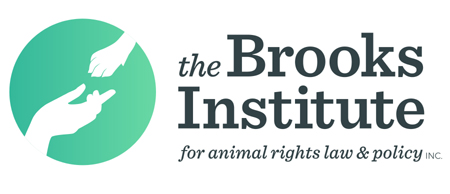 The Animal Law Podcast is proud to partner with The Brooks Institute for Animal Rights Law and Policy, Inc., a US-based national independent think tank pursuing a paradigm shift in human responsibility towards, and value of, non-human animals by advancing animal law, animal policy, and related interdisciplinary studies.
The Brooks Institute for Animal Rights Law and Policy, Inc is dedicated to producing and disseminating outstanding, independent, academic, and public policy research and programming; and pursuing projects and initiatives focused on advancing law and policy pertaining to animals.
**********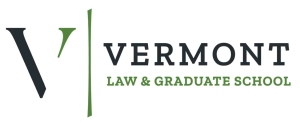 This episode of the Animal Law Podcast is sponsored in part by the Vermont Law & Graduate School's Animal Law and Policy Institute.
Vermont Law and Graduate School's Animal Law and Policy Institute trains tomorrow's animal advocacy leaders to advance animals' legal status through education, scholarship, policy development, community engagement, and litigation. Engaging with advocacy organizations, communities, journalists, and policymakers, the Institute serves as a resource hub for animal law and policy issues.
**********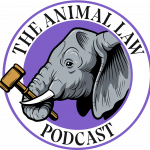 You can listen to the Animal Law Podcast  directly on our website (at the top of this page) or you can listen and subscribe on iTunes or your favorite podcatcher. Also, if you like what you hear, please rate it on iTunes, and don't forget to leave us a friendly comment! Of course, we would be thrilled if you would consider making a donation, or becoming a member of our flock (especially if you're a regular listener). Any amount is hugely appreciated and Our Hen House is a 501(c)(3) nonprofit organization, so it's tax-deductible. Thank you for helping us create quality content!
Don't forget to also listen to the award-winning,  weekly signature OHH podcast — now in its thirteenth glorious year!