If you are pleased that California's Prop 12 (which, in a small but important way, limits the amount of suffering that can be imposed on mother pigs) survived in the Supreme Court, but you are still unclear as to exactly why and exactly who voted for what, you have come to the right place. Today I will be talking, once again, with Professor Michael Dorf, and we will be unpacking the Court's recent decision in National Pork Producers v Ross, where the court, by a very fractured majority, upheld Prop 12. If you have listened to Professor Dorf's prior interview on the case, you already know that he is very capable of making seemingly incomprehensible topics, such as the dormant commerce clause, much more comprehensible than you thought possible. I think you will find that that is what he does here, and we will also discuss whether this case is, in fact, a big deal for animals.
*We are thrilled to expand the accessibility of our podcast by offering written transcripts of the interviews! Click here to read Mariann's interview with Michael Dorf.
Michael C. Dorf is the Robert S. Stevens Professor of Law at Cornell Law School, where he teaches constitutional law, federal courts, and related subjects. He has authored or co-authored six books (including with Sherry Colb, Beating Hearts: Abortion and Animal Rights) and over one hundred scholarly articles and essays for law journals and peer-reviewed science and social science journals. His most recent work of scholarship (co-authored with Sherry Colb) is "If We Didn't Eat Them, They Wouldn't Exist": The Nonidentity Problem's Implications for Animals (Including Humans), in The American Journal of Law and Equality. He also frequently writes for the general public. In addition to occasional contributions to The New York Times, USA Today, CNN.com, The Los Angeles Times, and other wide-circulation publications, Professor Dorf has been writing a bi-weekly column since 2000 and publishes a popular blog, Dorf on Law. Dorf received his undergraduate and law degrees from Harvard. He served as a law clerk for Judge Stephen Reinhardt of the U.S. Court of Appeals for the Ninth Circuit and then for Justice Anthony M. Kennedy of the U.S. Supreme Court. He maintains an active pro bono practice, mostly consisting of writing Supreme Court briefs.
**********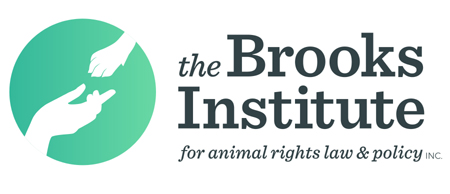 The Animal Law Podcast is proud to partner with The Brooks Institute for Animal Rights Law and Policy, Inc., a US-based national independent think tank pursuing a paradigm shift in human responsibility towards, and value of, non-human animals by advancing animal law, animal policy, and related interdisciplinary studies.
The Brooks Institute for Animal Rights Law and Policy, Inc is dedicated to producing and disseminating outstanding, independent, academic, and public policy research and programming; and pursuing projects and initiatives focused on advancing law and policy pertaining to animals.
**********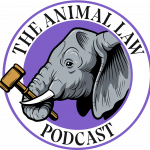 You can listen to the Animal Law Podcast  directly on our website (at the top of this page) or you can listen and subscribe on iTunes or your favorite podcatcher. Also, if you like what you hear, please rate it on iTunes, and don't forget to leave us a friendly comment! Of course, we would be thrilled if you would consider making a donation, or becoming a member of our flock (especially if you're a regular listener). Any amount is hugely appreciated and Our Hen House is a 501(c)(3) nonprofit organization, so it's tax-deductible. Thank you for helping us create quality content!
Don't forget to also listen to the award-winning,  weekly signature OHH podcast — now in its thirteenth glorious year!