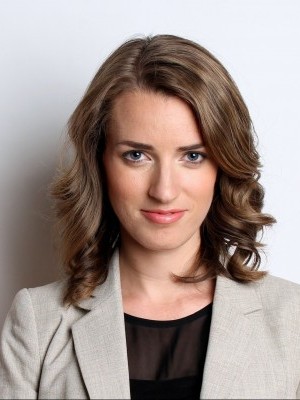 We're headed to Canada for Episode 14 of the Animal Law Podcast for a discussion of, yes, bestiality, and a rather surprising decision by the Canadian Supreme Court. I am joined by two superb Canadian animal law attorneys, Camille Labchuk, the executive director of Animal Justice, and Peter Sankoff, a law professor with the University of Alberta Faculty of Law.
They will discuss the Court's decision in R. v D.L.W., a case in which they were actively involved as intervenors, and they will also explain why that decision, though, on the surface, disappointing, actually demonstrates why animals are making headway in the Canadian courts.
I'll also be talking about the Oregon Supreme Court's recent decision in State v Newcomb, which involves the question of whether the defendant's property rights extend so far as to prohibit
the State from drawing blood — without a warrant — from her emaciated dog in order to diagnose him. As it turned out, the diagnosis was starvation, which led to criminal charges for the defendant. Hailed by many as a groundbreaking decision regarding the status of animals as property, this case actually may not go as far as some hope, but it is certainly still a step in the right direction.
***
You can listen to our podcast directly on our website (beneath this paragraph!) or you can listen and subscribe on iTunes! Also, if you like what you hear, please rate it on iTunes, and don't forget to leave us a friendly comment! Of course, we would be thrilled if you would consider making a donation, or becoming a member of our flock (especially if you're a regular listener). Any amount is hugely appreciated and Our Hen House is a 501(c)(3) nonprofit organization, so it's tax-deductible. Thank you for helping us create quality content! 
The Our Hen House theme song is written and sung by the incredible Michael Harren. The graphics for the OHH podcasts are created by the wonderful Laurie Johnston of Two Trick Pony. Audio editing is provided by Eric Milano of Love Loft Studio. Special thanks to OHH's Jasmin Singer, Anne Green, and Michael Harren. Don't forget to also listen to the award-winning,  weekly signature OHH podcast — now in its seventh glorious year!