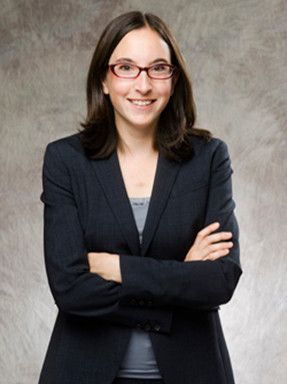 On this episode of the Animal Law Podcast, I speak with Margaret Kwoka a professor at the Sturm College of Law at the University of Denver, about the Animal Welfare Act and the Freedom of Information Act,  and how these pertain to the ongoing case of Animal Legal Defense Fund vs. The U.S. Department of Agriculture. This case involves the USDA's blackout of various enforcement records, crucial to the work of animal protection organizations, that were formerly available via the USDA's website and have now either disappeared or been redacted into uselessness. We'll be discussing a recent successful decision in the 9th Circuit regarding the agency's refusal to post these records. It's an important case for people within the animal advocacy movement and beyond whose work relies on access to information from government agencies.
Professor Kwoka's research interests center on government secrecy, the Freedom of Information Act, procedural justice, and judicial review of agency actions. Her articles have appeared or will appear in the Yale Law Journal, Duke Law Journal, Boston University Law Review, and UC Davis Law Review, among others. She has also testified in Congress on government transparency, received the inaugural Society of American Law Teachers (SALT) Junior Faculty Teaching Award, and her research was featured in the New York Times. She teaches administrative law, civil procedure, federal courts, and national security law.
***
You can listen to our podcast directly on our website (beneath this paragraph!) or you can listen and subscribe on iTunes or your favorite podcatcher. Also, if you like what you hear, please rate it on iTunes, and don't forget to leave us a friendly comment! Of course, we would be thrilled if you would consider making a donation, or becoming a member of our flock (especially if you're a regular listener). Any amount is hugely appreciated and Our Hen House is a 501(c)(3) nonprofit organization, so it's tax-deductible. Thank you for helping us create quality content! 
The graphics for the OHH podcasts are created by the wonderful Laurie Johnston of Two Trick Pony. Don't forget to also listen to the award-winning,  weekly signature OHH podcast — now in its ninth glorious year!