Last autumn, the Alaska Department of Fish & Game canceled the crabbing season for the Alaskan snow crab for the first time in history after the crustaceans' population dropped an astonishing 87 percent. This is only one of the stories recently covered in depth by ecologist and journalist Spencer Roberts, who joins us on the podcast for an overarching conversation about animals and conservation, including the story behind the crabs' devastating dwindling numbers and how the industry uses climate change as a cover for the damage caused by overfishing. Spencer also shares his thoughts on bridging the gap between the conservation and animal rights movements through his work and why folks continue funding the industries they oppose through their lifestyle choices.
*We are thrilled to expand the accessibility of our podcast by offering written transcripts of the interviews! Click here to read Mariann's interview with Spencer Roberts*
Spencer Roberts is a Colorado-based science writer, musician, ecologist, and engineer. As a science writer, he particularly focuses on animal agriculture, marine life, and the climate crisis. Find his work in Jacobin, The Intercept, Wired, and more.
"The conservation movement and the animal rights movement are natural allies; if we build that coalition, we can have a lot more of an impact." – Spencer Roberts
Highlights for Episode 695: 
Resources:
Connect with Spencer Roberts:
Connect with Our Hen House:
_____________________________________________
Thank you for listening to the Our Hen House podcast! If you enjoy our podcasts, believe in our mission to effectively mainstream the movement to end the exploitation of animals, find community and solace in our shows and resources, and would like to show your support for vegan indie media, please make a donation today.
You can listen to our podcast directly on our website, or subscribe on Apple Podcasts or your favorite podcatcher! Also, if you like what you hear, please rate it and leave us a comment on Apple Podcasts!
Don't forget to check out Our Hen House's other podcasts: The Animal Law Podcast, The Teaching Jasmin How to Cook Vegan Podcast, and the Antiracism in Animal Advocacy Audio Series.
Join the Our Hen House Community online!
The Our Hen House theme song is written and performed by Michael Harren.
__________________________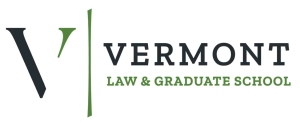 This episode of the Our Hen House podcast is sponsored in part by the Vermont Law & Graduate School's Animal Law and Policy Institute.
Vermont Law and Graduate School's Animal Law and Policy Institute trains tomorrow's animal advocacy leaders to advance animals' legal status through education, scholarship, policy development, community engagement, and litigation. Engaging with advocacy organizations, communities, journalists, and policymakers, the Institute serves as a resource hub for animal law and policy issues.
__________________________
This episode is brought to you in part through the generosity of A Well-Fed World. A Well-Fed World provides the means for change by empowering individuals, social justice organizations, and political decision makers to embrace the benefits of plant-based foods and farming. Learn more at awfw.org.