This week we dive into the world of documentary filmmaking with renowned photographer and documentary film director Louie Psihoyos. Louie is perhaps best known for his 2009 film, the Academy Award-winning documentary The Cove, which shed a brutal light on the remarkably cruel dolphin hunt in Taiji, Japan. In our conversation, Louie shares how movies can help change the world and why he's passionate about telling stories that impact animals, human health, and the environment. He also tells us about his current projects, including a film about Gunung Leuser, a National Forest in Indonesia known to be the last place wild animals such as tigers, elephants, rhinos, and orangutans coexist and where local activists are trying to shut down illegal palm oil plantations.
*We are thrilled to expand the accessibility of our podcast by offering written transcripts of the interviews! Click here to read Mariann's interview with Louis Psihoyos*
Louie Psihoyos, Executive Director of the Oceanic Preservation Society (OPS), is recognized as one of the top photographers in the world. He was hired directly out of college to shoot for National Geographic and created images for the yellow-bordered magazine for 18 years. His ability to bring humanity and wit to complicated science stories carries over to his filmmaking. An ardent diver and dive photographer, he feels compelled to show the world the decline of our planet's crucial resource, the oceans. Psihoyos' first documentary film, The Cove, won the Academy Award for Best Documentary Film of 2009 and over 75 other awards worldwide. The film garnered immense critical praise and has been seen by millions of viewers worldwide. His second film, Racing Extinction, premiered on Discovery in 220 countries and territories on the same day, was nominated for an Emmy and an Academy Award, and sparked the #StartWith1Thing movement. Louie finished directing The Game Changers in 2019, executive produced by James Cameron. In the first 30 days the documentary was on Netflix, Google searches for "plant-based diet" went up 350% worldwide. Psihoyos most recently finished directing Mission: Joy in 2021, which explores the friendship and wisdom of two of our generation's greatest spiritual leaders, Archbishop Desmond Tutu and His Holiness the Dalai Lama.
"You change the world with stories." – Louie Psihoyos
Highlights for Episode 697: 
How Louie felt when his very first documentary film,

The Cove

, won an Academy Award

Why Louie firmly believes that movies can help change the world

The importance of cutting through the noise of the outside world with one's own message

The power of stories and their impact on people

How Louie's depiction of animals helps viewers form genuine connections with them

Why it can be challenging to capture the authentic stories of conservationists and scientists

How we can create lasting social change

Why Louie is focusing on telling stories about environmental issues that also impact human health, particularly the impact of microplastics

How Louie decides just how much he's willing to show his audience and how he protects them from simply shutting down from horror
Resources:
Connect with Louie Psihoyos:
Connect with Our Hen House:
_____________________________________________
Thank you for listening to the Our Hen House podcast! If you enjoy our podcasts, believe in our mission to effectively mainstream the movement to end the exploitation of animals, find community and solace in our shows and resources, and would like to show your support for vegan indie media, please make a donation today.
You can listen to our podcast directly on our website or subscribe on Apple Podcasts or your favorite podcatcher! Also, if you like what you hear, please rate it and leave us a comment on Apple Podcasts!
Don't forget to check out Our Hen House's other podcasts: The Animal Law Podcast, The Teaching Jasmin How to Cook Vegan Podcast, and the Antiracism in Animal Advocacy Audio Series.
Join the Our Hen House Community online!
The Our Hen House theme song is written and performed by Michael Harren.
__________________________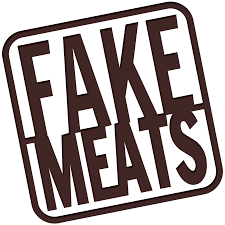 This episode is sponsored by Our friends at FakeMeats.com. Since 2011, FakeMeats.com has been your one-stop shop for meat substitutes, meatless jerky, egg replacers, seasonings, and more. They recently introduced their own product line called Plant Basics. The unflavored, soy-based Hearty Proteins come in ground, strips, and chunks, and they also offer a pea protein crumble option! This new line also included powdered Plant-Based Seasonings that can make anything taste Just Like Chicken, Just Like Beef, or Just Like Ham. They have been kind enough to provide an exclusive coupon for Our Hen House listeners to give them a try: 15% off Plant Basics products on FakeMeats.com using code HENHOUSE23 through July 2023, only on FakeMeats.com.

__________________________
This episode is brought to you in part through the generosity of A Well-Fed World. A Well-Fed World provides the means for change by empowering individuals, social justice organizations, and political decision makers to embrace the benefits of plant-based foods and farming. Learn more at awfw.org.