This episode of Our Hen House features an animal rights legend, renowned philosopher, and ethicist, Peter Singer. In this thought-provoking conversation, we explore a range of topics, including the principle of equal consideration of interests, the nuance between sentience and consciousness, and the evolution of the animal movement since Peter's groundbreaking book Animal Liberation was first released 50 years ago. Peter and Mariann also discuss the importance of individual actions while moving toward systemic change and the shifts in thought regarding animal welfare. 
*We are thrilled to expand the accessibility of our podcast by offering written transcripts of the interviews! Click here to read Mariann's interview with Peter Singer*
Peter Singer has been called the "world's most influential living philosopher." He's authored more than 50 groundbreaking books including Animal Liberation, Practical Ethics, The Expanding Circle, Rethinking Life and Death, One World, The Ethics of What We Eat (with Jim Mason) and The Point of View of the Universe (with Katarzyna de Lazari-Radek). Peter's work on the ethics of our treatment of animals is often credited with starting the modern animal rights movement, and his writing has greatly influenced the development of effective altruism. He is the co-founder of the Australian Federation of Animal Societies, now Animals Australia, the country's largest and most effective animal organization. Peter is the recipient of the 2021 Berggruen Prize for Philosophy and Culture, and has committed to donating the accompanying $1 million to the most effective organizations working to assist people in extreme poverty and to reduce the suffering of animals in factory farms. After teaching in England, the United States, and Australia, he became the Ira W. DeCamp Professor of Bioethics in the University Center for Human Values at Princeton University.
"If a being is feeling pain, then what matters is how much pain they're feeling, not what species the being is." – Peter Singer
Highlights for Episode 698: 
The paradox of changing awareness versus stagnant behaviors in relation to animal rights

Peter's challenges in writing

Animal Liberation Now

and the difference between writing this book and the original

Balancing objectivity with sensitivity to animal suffering in Peter's writing

The importance of avoiding jargon to foster inclusivity in philosophical discourse

Exploring the concept of being a conscientious omnivore and its implications

Examining the nature of sentience as a scale or a binary condition

The recognition of animals as sentient beings through legislation and its impact on public understanding

Assessing the effectiveness and scope of the effective altruism movement
Resources:
FakeMeats.com coupon code HENHOUSE23 for 15% off Plant Basics products
Connect with Peter Singer:
Connect with Our Hen House:
_____________________________________________
Thank you for listening to the Our Hen House podcast! If you enjoy our podcasts, believe in our mission to effectively mainstream the movement to end the exploitation of animals, find community and solace in our shows and resources, and would like to show your support for vegan indie media, please make a donation today.
You can listen to our podcast directly on our website or subscribe on Apple Podcasts or your favorite podcatcher! Also, if you like what you hear, please rate it and leave us a comment on Apple Podcasts!
Don't forget to check out Our Hen House's other podcasts: The Animal Law Podcast, The Teaching Jasmin How to Cook Vegan Podcast, and the Antiracism in Animal Advocacy Audio Series.
Join the Our Hen House Community online!
The Our Hen House theme song is written and performed by Michael Harren.
__________________________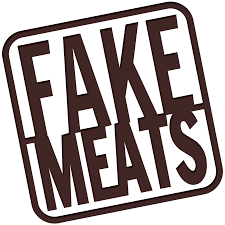 This episode is sponsored by Our friends at FakeMeats.com. Since 2011, FakeMeats.com has been your one-stop shop for meat substitutes, meatless jerky, egg replacers, seasonings, and more. They recently introduced their own product line called Plant Basics. The unflavored, soy-based Hearty Proteins come in ground, strips, and chunks, and they also offer a pea protein crumble option! This new line also included powdered Plant-Based Seasonings that can make anything taste Just Like Chicken, Just Like Beef, or Just Like Ham. They have been kind enough to provide an exclusive coupon for Our Hen House listeners to give them a try: 15% off Plant Basics products on FakeMeats.com using code HENHOUSE23 through July 2023, only on FakeMeats.com.

__________________________
This episode is brought to you in part through the generosity of A Well-Fed World. A Well-Fed World provides the means for change by empowering individuals, social justice organizations, and political decision makers to embrace the benefits of plant-based foods and farming. Learn more at awfw.org.