Longtime animal advocates may be familiar with the term total liberation, but what exactly does this mean? Yvette Baker joins us today for an exploration of total liberation activism and its profound influence on her own animal advocacy. In our conversation, she sheds light on oppressive language commonly used when representing animals and urges everyone to unlearn and challenge it for the sake of progress. Yvette also tells how growing up in an Indigenous household impacted her perspective on animal activism, lending a unique lens to her advocacy work. We also explore the interconnectedness of various forms of oppression, illustrating how animal activism is an integral part of a broader continuum.
*We are thrilled to expand the accessibility of our podcast by offering written transcripts of the interviews! Click here to read Mariann's interview with Yvette Baker*
Yvette Baker is a writer, educator, social critic, and animal liberation activist. Her work is devoted to exposing and analyzing the intersections of human and nonhuman oppression through an Afro-Indigenous lens. As a lifelong social justice advocate for human rights with experience in strategic grassroots organizing, she has become passionate about furthering collective liberationist frameworks and aims to empower the vegan movement as a movement for total liberation.
"Language is powerful, and we could learn a lot from other social justice movements by understanding the power of language and how it can help reframe the dialogue within society." – Yvette Baker
Highlights for Episode 699: 
Resources:
Connect with Yvette Baker:
Connect with Our Hen House:
_____________________________________________
Thank you for listening to the Our Hen House podcast! If you enjoy our podcasts, believe in our mission to effectively mainstream the movement to end the exploitation of animals, find community and solace in our shows and resources, and would like to show your support for vegan indie media, please make a donation today.
You can listen to our podcast directly on our website or subscribe on Apple Podcasts or your favorite podcatcher! Also, if you like what you hear, please rate it and leave us a comment on Apple Podcasts!
Don't forget to check out Our Hen House's other podcasts: The Animal Law Podcast, The Teaching Jasmin How to Cook Vegan Podcast, and the Antiracism in Animal Advocacy Audio Series.
Join the Our Hen House Community online!
The Our Hen House theme song is written and performed by Michael Harren.
__________________________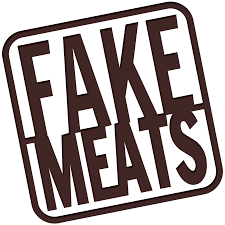 This episode is sponsored by Our friends at FakeMeats.com. Since 2011, FakeMeats.com has been your one-stop shop for meat substitutes, meatless jerky, egg replacers, seasonings, and more. They recently introduced their own product line called Plant Basics. The unflavored, soy-based Hearty Proteins come in ground, strips, and chunks, and they also offer a pea protein crumble option! This new line also included powdered Plant-Based Seasonings that can make anything taste Just Like Chicken, Just Like Beef, or Just Like Ham. They have been kind enough to provide an exclusive coupon for Our Hen House listeners to give them a try: 15% off Plant Basics products on FakeMeats.com using code HENHOUSE23 through July 2023, only on FakeMeats.com.

__________________________
This episode is brought to you in part through the generosity of A Well-Fed World. A Well-Fed World provides the means for change by empowering individuals, social justice organizations, and political decision makers to embrace the benefits of plant-based foods and farming. Learn more at awfw.org.