From Texas cattle ranchers to vegan sanctuary founders, Renee King-Sonnen and Tommy Sonnen have turned around their lives and are helping others, both animal and human, to do the same. Now, the incredible story of how they have rescued and continue to care for 137 animals has caught the attention of filmmaker Jason Goldman, who embarked on capturing their daily lives at the sanctuary and has recently released Rowdy Girl, which premiered at Toronto's prestigious Hot Docs film festival. The film tells the story of Renee and Tommy's tireless dedication, their profound impact on the lives of the animals they have rescued, and their remarkable ability to reach others with their message of compassion and the rejection of violence.
Renee and Tommy join us on the podcast this week to share this remarkable journey. Renee tells us how forging a deep and meaningful relationship with a cow named Rowdy Girl set her on a transformative path and changed her life forever (and Tommy's along with it). Renee and Tommy share what it's like to run a sanctuary in cattle country and also tell us about their Rancher Advocacy Program, which supports farmers and ranchers looking to transition away from animal agriculture.
*We are thrilled to expand the accessibility of our podcast by offering written transcripts of the interviews! Click here to read Mariann's interview with Renee King-Sonnen and Tommy Sonnen*
Renee King-Sonnen, Rowdy Girl Sanctuary's founder and executive director, along with her husband, co-founder Tommy Sonnen, were featured on the CBS Evening News in 2016, launching an international following and fan base. In 2016, Renee won the VegNews "Vegan Rookie of the Year" Award and can now be heard on podcasts, news stories, documentaries, and magazine interviews all over the world. Rowdy Girl is the first documented beef cattle ranch to transition to a vegan farm sanctuary and veganic farm and has been at the forefront of the farm transition conversation. Renee and Tommy are currently featured in the documentary Rowdy Girl, which had its world premiere in Toronto at Hot Docs, the largest documentary film festival in North America.
"The violence I experienced and the purity of the animals have come together to create my mission." – Renee King-Sonnen
"When I started looking at statistics about what we're doing to the earth, I realized that there's more than one reason to stop eating meat." – Tommy Sonnen
Highlights for Episode 700: 
Rowdy Girl, the cow who ignited Renee's vegan journey 

Some of the stories of the 137 beautiful animals the sanctuary has rescued and how Renee and Tommy share their work with others 

Why the couple decided to work with Jason Goldman on the

Rowdy Girl

film and what it felt like being filmed 24/7 going about their day at the sanctuary

Renee's experience being raised by an alcoholic father in a violent household and how that shaped her life as an adult and ultimately inspired her to start an animal sanctuary

How the animals that live at the sanctuary change as they acclimate to their new lives 

Why they created the Rancher Advocacy Program to help farmers and ranchers 

Renee's thoughts on using AI-driven slaughter methods

The reasons people use health concerns as a way to transition to becoming vegan

How Renee communicates effectively with ranchers to share her animal rights philosophy and why it's essential to understand how much they want a life on the land in a rural setting

Renee shares her religious and spiritual beliefs and how they impact her work at the Rowdy Girl Sanctuary

Why Renee is writing a book,

The Secret Diary of a Cattle Rancher's Wife,

and what she hopes to do by pulling back the curtain on her life

How to watch Rowdy Girl
Resources:
FakeMeats.com coupon code HENHOUSE23 for 15% off Plant Basics products
Connect with Renee King Sonnen & Tommy Sonnen:
Connect with Our Hen House:
_____________________________________________
Thank you for listening to the Our Hen House podcast! If you enjoy our podcasts, believe in our mission to effectively mainstream the movement to end the exploitation of animals, find community and solace in our shows and resources, and would like to show your support for vegan indie media, please make a donation today.
You can listen to our podcast directly on our website or subscribe on Apple Podcasts or your favorite podcatcher! Also, if you like what you hear, please rate it and leave us a comment on Apple Podcasts!
Don't forget to check out Our Hen House's other podcasts: The Animal Law Podcast, The Teaching Jasmin How to Cook Vegan Podcast, and the Antiracism in Animal Advocacy Audio Series.
Join the Our Hen House Community online!
The Our Hen House theme song is written and performed by Michael Harren.
__________________________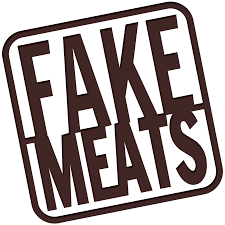 This episode is sponsored by Our friends at FakeMeats.com. Since 2011, FakeMeats.com has been your one-stop shop for meat substitutes, meatless jerky, egg replacers, seasonings, and more. They recently introduced their own product line called Plant Basics. The unflavored, soy-based Hearty Proteins come in ground, strips, and chunks, and they also offer a pea protein crumble option! This new line also included powdered Plant-Based Seasonings that can make anything taste Just Like Chicken, Just Like Beef, or Just Like Ham. They have been kind enough to provide an exclusive coupon for Our Hen House listeners to give them a try: 15% off Plant Basics products on FakeMeats.com using code HENHOUSE23 through July 2023, only on FakeMeats.com.

__________________________
This episode is brought to you in part through the generosity of A Well-Fed World. A Well-Fed World provides the means for change by empowering individuals, social justice organizations, and political decision makers to embrace the benefits of plant-based foods and farming. Learn more at awfw.org.