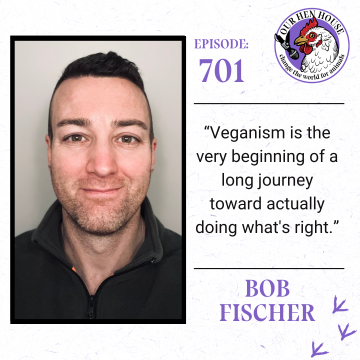 When it comes to thinking about animals, Bob Fischer believes we should be doing it more often and more deeply. A professor of philosophy at Texas State University and the author of, among other things, Animal Ethics—A Contemporary Introduction, Bob joins the podcast this week for a conversation about animal ethics, philosophy, and activism. Bob shares how empirical data and philosophical considerations can help challenge society's cruel treatment of animals and even encourage more compassion toward them. We also discuss why people might be persuaded to care about chickens and even have their heartstrings tugged by cows but generally fail to empathize with insects. Plus, Bob tells us why quantifying animal suffering can help activists prioritize the best use of their resources, including both time and money.
*We are thrilled to expand the accessibility of our podcast by offering written transcripts of the interviews! Click here to read Mariann's interview with Bob Fischer*
Bob Fischer is an Associate Professor of Philosophy at Texas State University, a Senior Research Manager for Rethink Priorities, and the Director of the Society for the Study of Ethics and Animals. His most recent books are Animal Ethics—A Contemporary Introduction (Routledge) and Weighing Animal Welfare: Comparing Wellbeing across Species (Oxford University Press).
"Veganism is the very beginning of a long journey toward actually doing what's right." – Bob Fischer
Highlights for Episode 701: 
The complexities behind one of the basic tenets of animal activism: If we don't have to cause extraordinary suffering, then we shouldn't

Why Bob doesn't follow any particular school of philosophical thought

How we can assess what pain and pleasure look like for animals

How philosophical theory helps us decide how to act in the best interest of animals

How the philosophical case for animal equality has changed over the last 25 years due to developments in animal welfare science

Philosophical ways we think about sentience, how we identify markers in all creatures, and why it's critical to understand the big picture when discussing what sentience means

Activism at large and how everyone plays a unique, individual role

The importance of using philosophical questions to examine our activism

Bob's latest book,

Weighing Animal Welfare: Comparing Wellbeing across Species,

and why it could be helpful to animal activists 

Whether quantifying animal suffering can make people rethink their lifestyle choices
Resources:
FakeMeats.com coupon code HENHOUSE23 for 15% off Plant Basics products
Connect with Bob Fischer:
Connect with Our Hen House:
_____________________________________________
Thank you for listening to the Our Hen House podcast! If you enjoy our podcasts, believe in our mission to effectively mainstream the movement to end the exploitation of animals, find community and solace in our shows and resources, and would like to show your support for vegan indie media, please make a donation today.
You can listen to our podcast directly on our website or subscribe on Apple Podcasts or your favorite podcatcher! Also, if you like what you hear, please rate it and leave us a comment on Apple Podcasts!
Don't forget to check out Our Hen House's other podcasts: The Animal Law Podcast, The Teaching Jasmin How to Cook Vegan Podcast, and the Antiracism in Animal Advocacy Audio Series.
Join the Our Hen House Community online!
The Our Hen House theme song is written and performed by Michael Harren.
__________________________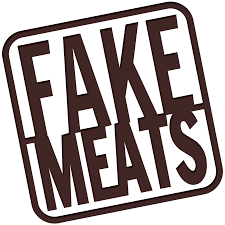 This episode is sponsored by Our friends at FakeMeats.com. Since 2011, FakeMeats.com has been your one-stop shop for meat substitutes, meatless jerky, egg replacers, seasonings, and more. They recently introduced their own product line called Plant Basics. The unflavored, soy-based Hearty Proteins come in ground, strips, and chunks, and they also offer a pea protein crumble option! This new line also included powdered Plant-Based Seasonings that can make anything taste Just Like Chicken, Just Like Beef, or Just Like Ham. They have been kind enough to provide an exclusive coupon for Our Hen House listeners to give them a try: 15% off Plant Basics products on FakeMeats.com using code HENHOUSE23 through July 2023, only on FakeMeats.com.

__________________________
This episode is brought to you in part through the generosity of A Well-Fed World. A Well-Fed World provides the means for change by empowering individuals, social justice organizations, and political decision makers to embrace the benefits of plant-based foods and farming. Learn more at awfw.org.