Ever wondered where the movement would be if we could just stop infighting? Melanie Joy joins us on the podcast this week to discuss her most recent work that aims to tackle the issue of infighting and to get activists communicating more compassionately.
ABOUT OUR GUEST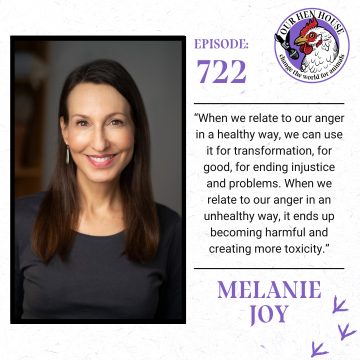 Dr. Melanie Joy (she/her) is an award-winning psychologist and educator and she's the author of seven books, including the bestselling Why We Love Dogs, Eat Pigs, and Wear Cows; Beyond Beliefs; and How To End Injustice Everywhere. Her work has been featured in major media outlets around the world, and she has received a number of awards, including the Ahimsa Award – previously given to the Dalai Lama and Nelson Mandela – for her work on global nonviolence. Melanie has given talks and trainings in over 50 countries, and she is also the founding president of the international NGO Beyond Carnism. You can learn more about her work at carnism.org.
RESOURCES
INTERVIEW TRANSCRIPT
Jasmin Singer: Welcome to Our Hen House, Melanie.
Melanie Joy: I am so happy to be here. It's been years.
_____________________________________________
Thank you for listening to the Our Hen House podcast! We will soon be kicking off our end-of-year matching campaign, meaning that between October 30 and December 31, your donations will be MATCHED, dollar-for-dollar, up to $25,000! That means, with your donation, we are hoping to raise $50k total.
We can't do it without you! The only way we'll receive the matching funds is if we successfully reach our goal of raising $25k from our loyal supporters by the end of the year.  So, if you like Our Hen House, if you believe in our mission to effectively mainstream the movement to end the exploitation of animals, if you find community and solace in our shows and resources, and if you believe in the change-making power of indie media, please make a donation today.
You can listen to our podcast directly on our website, or subscribe on Apple Podcasts or your favorite podcatcher! Also, if you like what you hear, please rate it and leave us a comment on Apple Podcasts!
Don't forget to check out Our Hen House's other podcasts: The Animal Law Podcast, The Teaching Jasmin How to Cook Vegan Podcast, and the Antiracism in Animal Advocacy Audio Series.
The Our Hen House theme song is written and performed by Michael Harren.
__________________________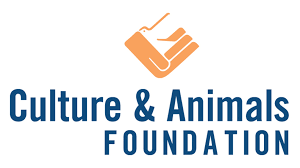 This episode is sponsored in part by The Culture & Animals Foundation, which sponsors artists, scholars, and activists in our collective efforts to understand our fellow species more deeply and to further their rights. CAF provides annual grants, an arts prize, a lecture series, and a fellowship. Visit cultureandanimals.org for more information. The Culture & Animals Foundation: Think. Create. Explore. Celebrate. 
__________________________
This episode is sponsored in part by Dr. Bronner's. Their line of Magic All-One Chocolates now includes several oat milk flavors! The chocolate is fair-trade, vegan, 70% cocoa, and sweetened with coconut sugar! Learn more at drbronner.com
__________________________
This episode is brought to you in part through the generosity of A Well-Fed World. A Well-Fed World provides the means for change by empowering individuals, social justice organizations, and political decision-makers to embrace the benefits of plant-based foods and farming. Learn more at awfw.org.