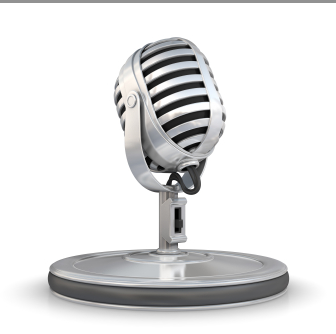 Welcome to the 202nd episode of Our Hen House, featuring 12-year-old activist Rose McCoy [transcript], with a special appearance by Beth Lyons.
On today's episode, we discuss death, and why the deaths of some beings are given so much more importance by society than the deaths of others. We'll discuss contrasts between hospice workers and slaughterhouse workers, and the comforts that come to some of us, but not all of us, when we lose our relatives.
Lots of "Rising Anxieties" to discuss today, too, including an article criticizing animal rights artist Sue Coe; a review of The Ghosts in Our Machine; and one state's rationale for dissing Joan Jett.
Plus, we'll ruminate on the Albany VegFest, where we spoke this past week, and we'll chat about how to avoid letting despair get the best of us.
Joining us today is lifelong animal activist and vegan Rose McCoy, who – in her 12 years of life – has done more to change the world for animals than many of us combined. Rose will tell us all about the many ways she advocates for animals; she'll share her hopes for the future and explain why they're not so far-fetched; and she'll explain when it's OK to throw a snowball at strangers. Don't miss this interview with an incredibly inspiring young activist.
Then, we'll be joined by Beth Lyons, who will share with us 3 vegan entrées that will wow your Thanksgiving guests this week.
BONUS: Here are Beth's 3 vegan surefire hits for your Thanksgiving meal!
All that, vegan banter, and of course, current events from the world of animal rights.
For a list of the news items we discuss in today's episode, and then some, take a look at the breaking news ticker at the top of the page, and also check out our list of archived news items.

You can listen to our podcast directly on our website (beneath this paragraph!) or you can listen and subscribe on iTunes or Stitcher! Also, if you like what you hear, please rate it on iTunes, and don't forget to leave us a friendly comment! Of course, we would be thrilled if you would also consider making a donation, or becoming a member of our flock (especially if you're a regular listener). And here's an extra, exciting incentive — ALL donations, including flock memberships, between now and December 31 will be matched by our Barnyard Benefactors! Any amount is hugely appreciated, and Our Hen House is a 501(c)(3) nonprofit organization, so it's tax-deductible! You can also dedicate a podcast episode! Don't forget – we're reader and listener supported. Plus, we offer some fantastic thank you gifts for your donations. Lastly, we are excited to be able to offer you written transcriptions of our podcast interviews (beginning with Episode 188). Thank you for helping us create quality content, and for helping us bring you a new podcast episode each week!
"Everything you want is on the other side of fear." -George Addair