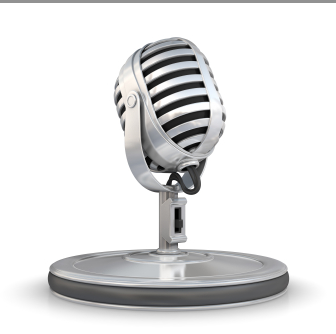 Welcome to the 206th episode of Our Hen House, featuring Amanda Riester [transcript], with a review by Ari Solomon. 
In today's episode, oh man, there's so much to squawk about! This includes a chat about quotes, an update on tap shows and vegan shoes, and the difference between fur and leather. There's a ton of Rising Anxieties, too, including a doozy from Variety, an op-ed about "eating consciously," and the lament of one dairy farmer about why she has to be mean to her cows. We'll also chat about the vegan and animal rights scene in Switzerland, and why one CBS talk show is more vegan-friendly than ever.
Joining us today is champion bodybuilder Amanda Riester, who also just so happens to be a passionate vegan. Amanda will give us the skinny on what it takes to become a champion bodybuilder, how her opponents react to her veganism, and – on a slightly different subject — she'll also let us in on why she considers herself an animal communicator, and what that means.
For our review, Our Hen House's darling Ari Solomon will review PBS's documentary, Parrot Confidential, which will tell you everything you didn't know you needed to know about parrots and the often tragic world they share with humans.
All that, vegan banter, and of course, current events from the world of animal rights.

You can listen to our podcast directly on our website (beneath this paragraph!) or you can listen and subscribe on iTunes or Stitcher! Also, if you like what you hear, please rate it on iTunes, and don't forget to leave us a friendly comment! Of course, we would be thrilled if you would also consider making a donation, or becoming a member of our flock (especially if you're a regular listener). And here's an extra, exciting incentive — ALL donations, including flock memberships, between now and December 31 will be matched by our Barnyard Benefactors! Any amount is hugely appreciated, and Our Hen House is a 501(c)(3) nonprofit organization, so it's tax-deductible! You can also dedicate a podcast episode! Don't forget – we're reader and listener supported. Plus, we offer some fantastic thank you gifts for your donations. Lastly, we are excited to be able to offer you written transcriptions of our podcast interviews (beginning with Episode 188). Thank you for helping us create quality content, and for helping us bring you a new podcast episode each week!
For a list of the news items we discuss in today's episode, and then some, take a look at the breaking news ticker at the top of the page, and also check out our list of archived news items.
"To know even one life has breathed easier because you have lived, this is to have succeeded." -Ralph Waldo Emerson