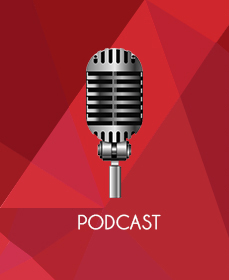 Welcome to the 222nd episode of Our Hen House, featuring Dave Neale [transcript] and Alessandra Seiter [transcript]. 
In today's episode, we squawk about thrift stores, Doris Day on vinyl, and an environmental organization that is finally taking the plunge and discussing the extreme toll that animal production takes on our planet. Plus, there's lots of Rising Anxieties today to chat about, as well as a look inside a children's coloring book that might as well be called, "We Are Lying to the Children."
Joining us today is David Neale, the Animal Welfare Director for Animals Asia, who will be discussing with us the horrific practice of drinking snake blood in Vietnam, and what animal advocates can do about it.
Then, we will also be joined by Alessandra Seiter, a young activist with a taste for veggies and a zest for spring, who will be giving us the inside scoop on the best veggies to look out for this season.
All that, vegan banter, and of course, current events from the world of animal rights.


You can listen to our podcast directly on our website (beneath this paragraph!) or you can listen and subscribe on iTunes or Stitcher! Also, if you like what you hear, please rate it on iTunes and Stitcher, and don't forget to leave us a friendly comment! Of course, we would be thrilled if you would also consider making a donation, or becoming a member of our flock (especially if you're a regular listener). Any amount is hugely appreciated and Our Hen House is a 501(c)(3) nonprofit organization, so it's tax-deductible! You can also dedicate a podcast episode! Don't forget – we're reader and listener supported. Plus, we offer some fantastic thank you gifts for your donations. Lastly, we are excited to be able to offer you written transcriptions of our podcast interviews (beginning with Episode 188). Thank you for helping us create quality content, and for helping us bring you a new podcast episode each week! For a list of the news items we discuss in today's episode, and then some, take a look at the breaking news ticker at the top of the page, and also check out our list of archived news items. The Our Hen House theme song is written and sung by the incredible Michael Harren.
"Leadership does not always wear the harness of compromise." -Woodrow Wilson