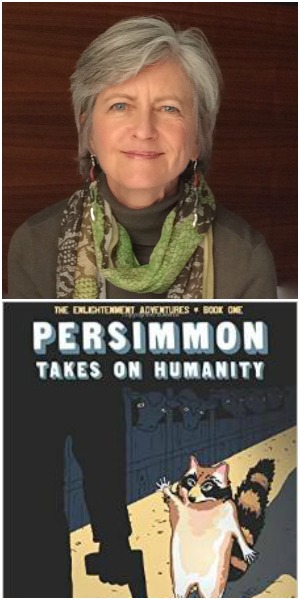 Welcome to the 268th episode of Our Hen House, featuring an interview with Yolanda Eisenstein and a review by Ari Solomon.
On today's episode, we squawk about everything from spinning so-called negative news as it relates to animals with positivity; to David Duchovny's new book about animal rights (and what it means when he calls himself a "lazy vegetarian"); to a hotel chain that wants to change the world for a few very lucky dogs.
Joining us today will be animal law attorney Yolanda Eisenstein, who will tell us all about her new book — Careers in Animal Law: Welfare, Protection, and Advocacy — which covers a very important topic: that of laws that anyone with a dog needs to know about.
Also joining us is our reviewer Ari Solomon, who will squawk about a brand new novel, Persimmon Takes On Humanity by Christopher Locke, which tells the story of a clever raccoon who takes it upon herself to defend those in need.
All that, vegan banter, and of course, current events from the world of animal rights.

You can listen to our podcast directly on our website (beneath this paragraph!) or you can listen and subscribe on iTunes or Stitcher! Also, if you like what you hear, please rate it on iTunes and Stitcher, and don't forget to leave us a friendly comment! Of course, we would be thrilled if you would also consider making a donation, or becoming a member of our flock (especially if you're a regular listener). Any amount is hugely appreciated and Our Hen House is a 501(c)(3) nonprofit organization, so it's tax-deductible! You can also dedicate a podcast episode! Don't forget – we're reader and listener supported. Plus, we offer some fantastic thank you gifts for your donations. Thank you for helping us create quality content, and for helping us bring you a new podcast episode each week! The Our Hen House theme song is written and sung by the incredible Michael Harren.  Special thanks to OHH Media Coordinator Alessandra Seiter for acting as the Associate Producer of the Our Hen House podcast!
"No one has a right to sit down and feel hopeless. There's too much work to do." ~Dorothy Day.