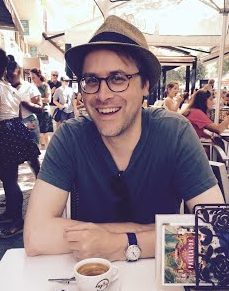 Welcome to the 361st episode of Our Hen House!
Mariann has a deep conversation with Jared Piazza, Lecturer in Social Psychology and member of the Moral Cognition and Behaviour Lab at Lancaster University in the UK. Jared focuses mainly on issues in moral psychology, including questions about the way people think about the moral value of animals. He'll reveal why people are inconsistent in their moral attitude towards different animals and talk about effective ways to get people to change their thinking about meat.

Jasmin interviews award-wining Canadian director/producer Liz Marshall about her latest solutions-based project. Liz is developing MEAT THE FUTURE, a feature length documentary about the emerging food science of cultured or clean meat. With exclusive behind-the-scenes access, this documentary follows the unfolding story of Memphis Meats in Silicon Valley, California. (In case you missed it, Uma Valeti of Memphis Meats was on episode 359.) 
And of course, Mariann covers News and Rising Anxieties!
As always, the award-winning weekly Our Hen House podcast is hosted by Mariann Sullivan and Jasmin Singer.


This episode is sponsored by A Well-Fed World. A Well-Fed World is a hunger relief and animal protection organization chipping away at two of the world's most immense, unnecessary and unconscionable forms of suffering… the suffering of people hungry from lack of food, and the suffering of animals used and abused for food. Mending our unjust food system is a critical part of solving the world's most destructive and persistent problems. Fortunately, the plant-based foods that promote health and well-being are the same foods that conserve resources to better feed the world, while reducing greenhouse gas emissions and protecting the environment. A Well-Fed World provides the means for change by empowering individuals, social justice organizations, and political decision makers to embrace the benefits of plant-based foods and farming. Learn more at awfw.org.
***
You can listen to our podcast directly on our website (beneath this paragraph!) or you can listen and subscribe on iTunes or your favorite podcatcher! Also, if you like what you hear, please rate it on iTunes, and don't forget to leave us a friendly comment! Of course, we would be thrilled if you would also consider making a donation, or becoming a member of our flock (especially if you're a regular listener). Any amount is hugely appreciated, and Our Hen House is a 501(c)(3) nonprofit organization, so it's tax-deductible! Thank you for helping us create quality content, and for helping us bring you a new podcast episode each week!
The Our Hen House theme song is written and sung by the incredible Michael Harren, who is also OHH's Social Media Director and audio editor! Don't forget to tune into Our Hen House's other two podcasts: The Teaching Jasmin How to Cook Vegan Podcast, and The Animal Law Podcast.
Let's get squawking!