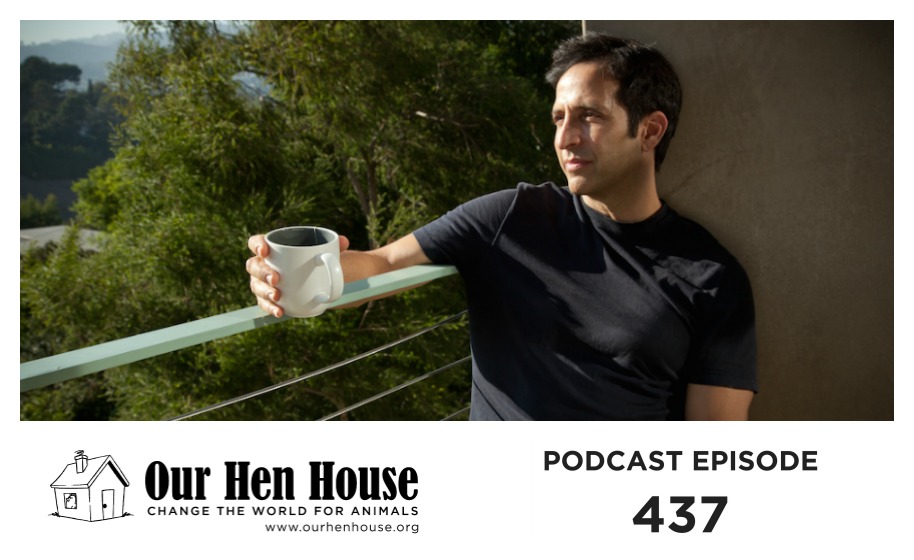 Jasmin talks to Roger Wolfson about his work to get dog shelters in Los Angeles to switch to plant-based dog food. They discuss the benefits of plant-based diets for shelter dogs, opposition from veterinarians, and how these plant-based initiatives affect the planetary impact of feeding dogs meat-based food. Roger Wolfson is a TV and film writer, an attorney, and speechwriter. He currently is the head writer for a new TV drama on Sony's streaming network, Crackle, and is also developing a scripted drama with Dr. Drew. Formerly, he's written for "Law and Order: SVU," "Saving Grace," and "The Closer," where one of his episodes earned Kyra Sedgwick an Emmy Nomination. As an attorney, Wolfson has worked for several law firms, including Lieberman, Segalof, and Wolfson, the firm his mother and Senator Lieberman founded. He is a member of the bars of New York, Connecticut, Washington, DC, and the US Supreme Court. In 2014, Mayor Eric Garcetti appointed Wolfson to be Commissioner of Animal Services for the city of Los Angeles, a volunteer position. During Wolfson's tenure, Los is expected to become the largest shelter system in the world to achieve No-Kill status.
Also, Jasmin and Mariann talk about the Los Angeles vegan scene and a particularly odd "vegan" cookbook Jasmin recently saw. Plus, Mariann covers this week's News and Rising Anxieties!
As always, the award-winning weekly Our Hen House podcast is hosted by Mariann Sullivan and Jasmin Singer.


This episode is brought to you in part through the generosity of A Well-Fed World. A Well-Fed World provides the means for change by empowering individuals, social justice organizations, and political decision makers to embrace the benefits of plant-based foods and farming. Learn more at awfw.org.
You can listen to our podcast directly on our website, or subscribe on iTunes or your favorite podcatcher! Also, if you like what you hear, please rate it and leave us a comment on iTunes! Of course, we would be thrilled if you would also consider making a donation, or becoming a member of our flock (especially if you're a regular listener). Any amount is hugely appreciated, and Our Hen House is a 501(c)(3) nonprofit organization, so it's tax-deductible! Thank you for helping us create quality content, and for helping us bring you a new podcast episode each week!
The Our Hen House theme song is written and sung by the incredible Michael Harren, who is also OHH's Director of Communications! Don't forget to tune into Our Hen House's other two podcasts: The Teaching Jasmin How to Cook Vegan Podcast, and The Animal Law Podcast.