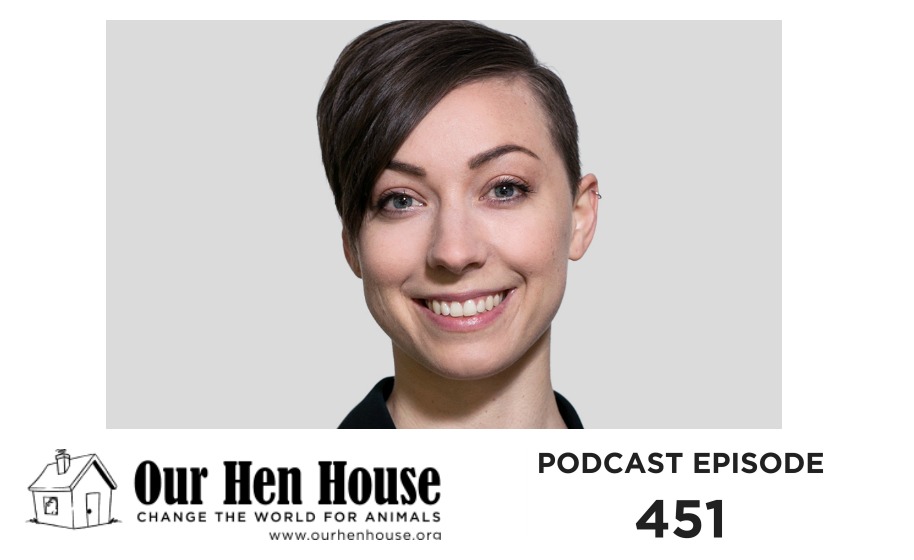 Mariann talks to Brenna Taylor, Operations Coordinator of Seattle Food Tech, about their production of plant-based, affordable alternatives to chicken nuggets and other chicken products. They also discuss the strategy behind Seattle Food Tech's focus on finding replacements for processed chicken products, why SFT has focused on plant-based meat instead of clean meat, and how they plan to incorporate farmers into their production. Seattle Food Tech is an early stage plant-based meat company. Brenna oversees SFT's day to day activities and is also involved in product development, production, and marketing for SFT's plant-based nuggets. Prior to working at Seattle Food Tech, Brenna was a Senior Corporate Campaigns Coordinator for The Humane League.
Also, Jasmin and Mariann talk about the challenges of highlighting animal issues on social media. We've also got News and Rising Anxieties.

This week's episode is brought to you in part by V-Dog, and by VeganWear.
As always, the award-winning weekly Our Hen House podcast is hosted by Mariann Sullivan and Jasmin Singer.


This episode is brought to you in part through the generosity of A Well-Fed World. A Well-Fed World provides the means for change by empowering individuals, social justice organizations, and political decision makers to embrace the benefits of plant-based foods and farming. Learn more at awfw.org.
You can listen to our podcast directly on our website, or subscribe on iTunes or your favorite podcatcher! Also, if you like what you hear, please rate it and leave us a comment on iTunes! Of course, we would be thrilled if you would also consider making a donation, or becoming a member of our flock (especially if you're a regular listener). Any amount is hugely appreciated, and Our Hen House is a 501(c)(3) nonprofit organization, so it's tax-deductible! Thank you for helping us create quality content, and for helping us bring you a new podcast episode each week!
The Our Hen House theme song is written and sung by the incredible Michael Harren, who is also OHH's Director of Communications! Don't forget to tune into Our Hen House's other two podcasts: The Teaching Jasmin How to Cook Vegan Podcast, and The Animal Law Podcast.