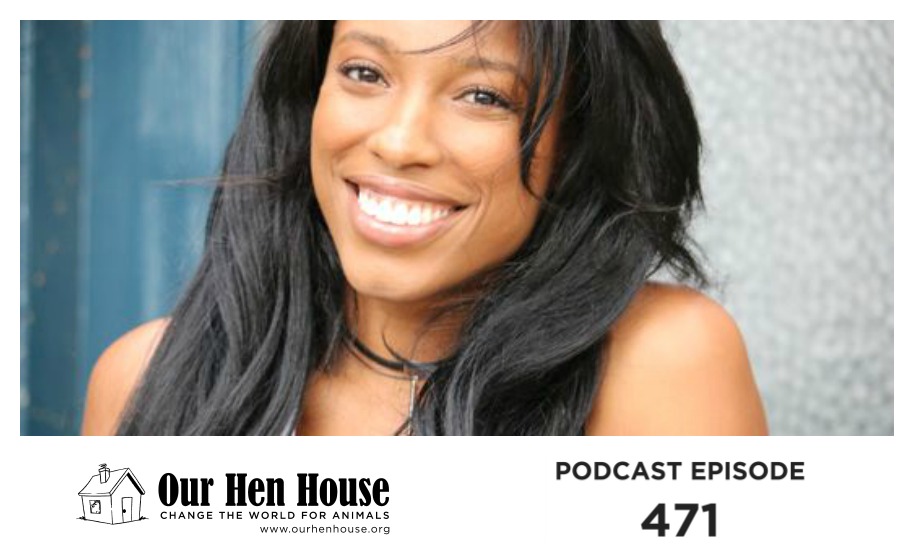 This week, Jasmin talks to Jasmine Leyva about her amazing film, The Invisible Vegan, which chronicles Jasmine's personal experience with plant-based eating and also explains how plant-based eating is directly linked to African roots and how African-American eating habits have been debased by a chain of oppression stemming from slavery, economics and modern agribusiness. They also talk about the view of veganism as "white people food," how slavery disrupted people's relationships with food, and her hope to be the example of veganism she didn't have growing up.

Jasmine Leyva has worked as an associate producer for the NAACP winning docuseries Unsung, and shortly after was given the opportunity to write and produce on Being, a docuseries highlighting dynamic entertainers in film and music. She went on to star in commercials and print ads for major brands like Nissan, Sony, Apple, Uber, American Express, Diesel, BlackPeopleMeet, Credit Sesame, Michelle Watches, Elle magazine and more.  She also starred in the Lifetime show, My Crazy Ex, and is scheduled to star in her first indie film in 2017. Jasmine and her fiancé, Kenny Leyva, are currently producing their own feature length documentary, The Invisible Vegan. You can also follow her on Instagram @invisiblevegan.
In the intro to this episode, Mariann and Jasmin mourn the loss of beloved New York City vegan restaurant, Souen and the emotional impact of watching neighborhoods change. Later in the episode, Mariann brings us some Rising Anxieties. We also have a very lovely dedication.

This week's episode brought to you in part by Sunday Scaries Vegan AF CBD gummies for anxiety, and the American Pets Alive! Conference.
As always, the award-winning weekly Our Hen House podcast is hosted by Mariann Sullivan and Jasmin Singer.


This episode is brought to you in part through the generosity of A Well-Fed World. A Well-Fed World provides the means for change by empowering individuals, social justice organizations, and political decision makers to embrace the benefits of plant-based foods and farming. Learn more at awfw.org.
You can listen to our podcast directly on our website, or subscribe on iTunes or your favorite podcatcher! Also, if you like what you hear, please rate it and leave us a comment on iTunes! Of course, we would be thrilled if you would also consider making a donation, or becoming a member of our flock (especially if you're a regular listener). Any amount is hugely appreciated, and Our Hen House is a 501(c)(3) nonprofit organization, so it's tax-deductible! Thank you for helping us create quality content, and for helping us bring you a new podcast episode each week!
The Our Hen House theme song is written and sung by the incredible Michael Harren, who is also OHH's Director of Communications! Don't forget to tune into Our Hen House's other two podcasts: The Teaching Jasmin How to Cook Vegan Podcast, and The Animal Law Podcast.