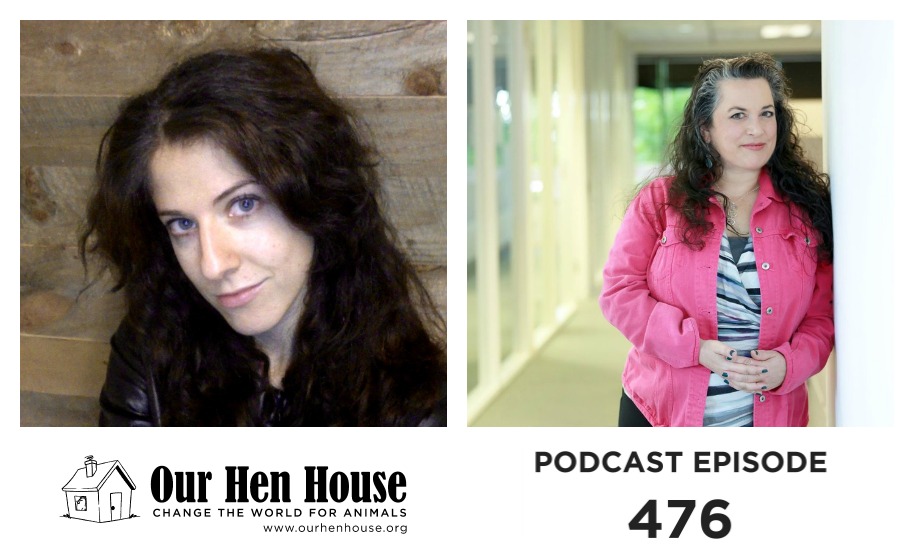 This week, Jasmin talks to Our Hen House board members Elisa Camahort Page and Rachel Krantz about their extensive media background, how the changing landscape of media affects how people produce and consume it, the continuing vitality and importance of media companies like Our Hen House, and how we can all continue to empower ourselves to work towards the change we want to see.

Elisa Camahort Page is known as the co-founder and COO of scrappy start-up-turned-global women's media company BlogHer, Inc., Elisa Camahort Page was with BlogHer from its founding, through its venture fundraising, through exit by acquisition, through letting go. Camahort Page now focuses on writing and consulting with entrepreneurs, thought leaders, and organizations that are driven to take their big ideas to the next level. Her debut book, Road Map for Revolutionaries: Resistance, Activism, and Advocacy for All, was published by Ten Speed Press, a Penguin Random House imprint, on September 18, 2018 and is the Amazon #1 New Release in Political Advocacy. Her mantra: Innovation+Empathy>Innovation+Efficiency. Her mission: To make vision a reality. To help you complete your narrative. Find her at elisacp.com
Rachel Krantz is senior writer at mercy for animals, and a founding editor of Bustle.
In the intro to this episode,  Jasmin tells us about her recent performance at Mortified. Then, Jasmin and Mariann discuss a recent email from a listener about abortion issues. We recognize that this is a very difficult and sensitive topic of discussion, and we try to address it as tactfully and honestly as possible.  Also, they talk about a recent Washington Post piece about plant-based eating. Lastly, Mariann brings us some Rising Anxieties. More info in the show notes!
As always, the award-winning weekly Our Hen House podcast is hosted by Mariann Sullivan and Jasmin Singer.


This episode is brought to you in part through the generosity of A Well-Fed World. A Well-Fed World provides the means for change by empowering individuals, social justice organizations, and political decision makers to embrace the benefits of plant-based foods and farming. Learn more at awfw.org.
You can listen to our podcast directly on our website, or subscribe on iTunes or your favorite podcatcher! Also, if you like what you hear, please rate it and leave us a comment on iTunes! Of course, we would be thrilled if you would also consider making a donation, or becoming a member of our flock (especially if you're a regular listener). Any amount is hugely appreciated, and Our Hen House is a 501(c)(3) nonprofit organization, so it's tax-deductible! Thank you for helping us create quality content, and for helping us bring you a new podcast episode each week!
The Our Hen House theme song is written and sung by the incredible Michael Harren, who is also OHH's Director of Communications! Don't forget to tune into Our Hen House's other two podcasts: The Teaching Jasmin How to Cook Vegan Podcast, and The Animal Law Podcast.