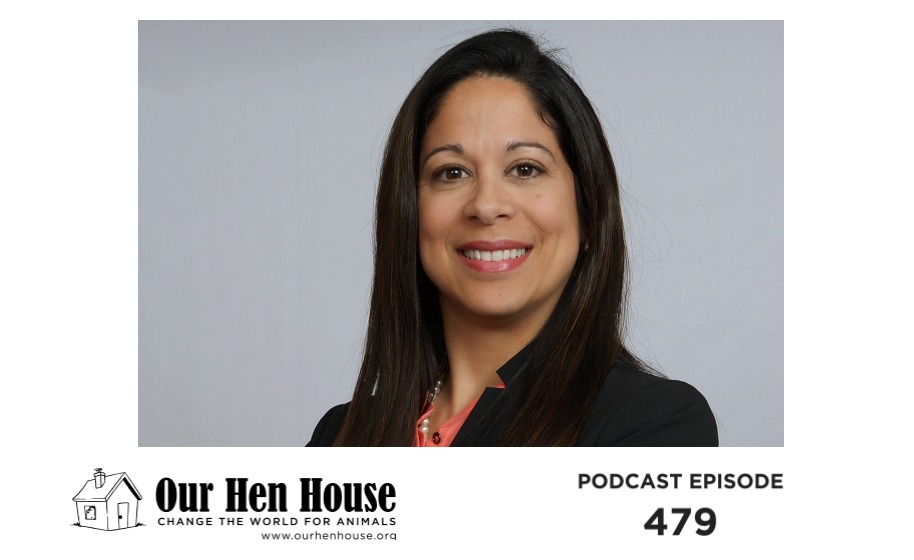 This week, Mariann Sullivan interviews Lisa Feria, CEO of Stray Dog Capital, about how her venture capital firm works to fund projects that offer alternatives to animal supply chains, and why this is so different from typical venture capital firms. She also tells Mariann about how her firm is addressing the changing vegan-friendly landscape. Lisa and Mariann also discuss the benefits of vegan companies being bought by larger companies, and what she envisions to be the future of "meat."

Lisa Feria is the CEO of Stray Dog Capital, a mission-driven Venture Capital firm that drives alternatives to the use of animals in the supply chain through investments, expertise, and support. She is a seasoned business manager with over 15 years of experience running organizations and businesses. She has worked with blue chip companies such as Procter & Gamble and General Mills and on businesses ranging from $350 MM to $2.5 BN. Lisa has an MBA from the University of Chicago where she was voted "one of the 25 most influential MBA students," and a Bachelor's degree in Chemical Engineering from the Georgia Institute of Technology.
In the intro to this episode, Jasmin and Mariann talk about Jasmin's recent trip to Expo and how she witnessed the boom of vegan products being represented everywhere throughout the event. Also, Jasmin has started shooting the upcoming short film she's in and she tells us about serving vegan food on set. Mariann recounts the story of going to see her niece in a production of Mary Poppins and realizing how many pop culture figures are vegan. After the interview, Mariann brings us some Rising Anxieties. More info in the show notes!
As always, the award-winning weekly Our Hen House podcast is hosted by Mariann Sullivan and Jasmin Singer.


This episode is brought to you in part through the generosity of A Well-Fed World. A Well-Fed World provides the means for change by empowering individuals, social justice organizations, and political decision makers to embrace the benefits of plant-based foods and farming. Learn more at awfw.org.
You can listen to our podcast directly on our website, or subscribe on iTunes or your favorite podcatcher! Also, if you like what you hear, please rate it and leave us a comment on iTunes! Of course, we would be thrilled if you would also consider making a donation, or becoming a member of our flock (especially if you're a regular listener). Any amount is hugely appreciated, and Our Hen House is a 501(c)(3) nonprofit organization, so it's tax-deductible! Thank you for helping us create quality content, and for helping us bring you a new podcast episode each week!
The Our Hen House theme song is written and sung by the incredible Michael Harren, who is also OHH's Director of Communications! Don't forget to tune into Our Hen House's other two podcasts: The Teaching Jasmin How to Cook Vegan Podcast, and The Animal Law Podcast.