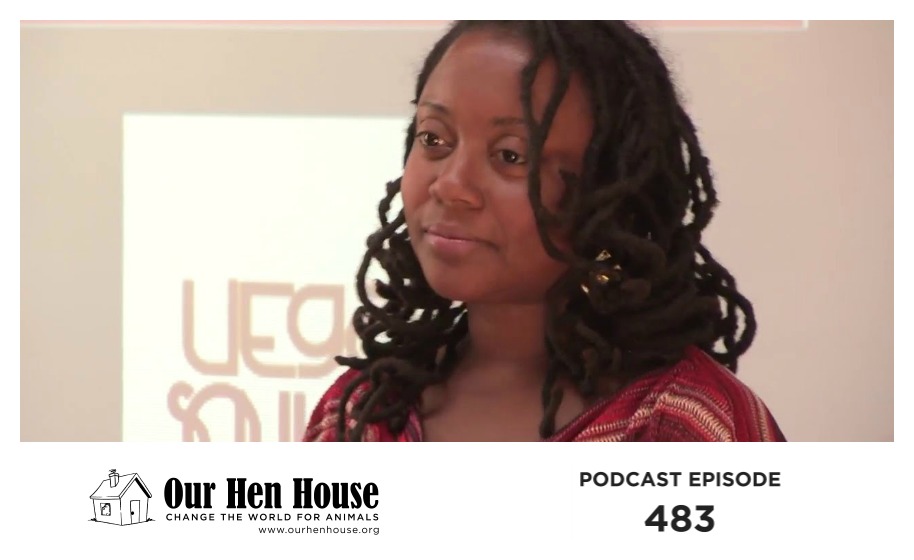 This week, Brenda Sanders returns to the Our Hen House Podcast to talk to Jasmin about successfully opening The Greener Kitchen, and how it became a model for other vegan businesses in the area. They also discuss Vegan SoulFest, why community-based activism is as important as national campaigns, and why creating an affordable, accessible plant-based food system is vital to vegan activism.
Brenda Sanders is a Food Justice activist who promotes veganism as a solution to many of the problems that face marginalized communities. She's the founder and Executive Director of Afro-Vegan Society, a non-profit organization that works on campaigns that encourage people from marginalized communities to explore vegan living, as well as Co-Founder of Thrive Baltimore, a community resource center that offers classes, workshops, cooking demos and other resources to help people transition to veganism. Brenda is also Co-Creator Vegan SoulFest, one of the largest vegan festivals in the U.S. and co-owner of The Greener Kitchen, Baltimore's first and only 100% vegan deli.
In the intro to this episode, Jasmin and Mariann discuss Jasmin's recent interview with Tig Notaro for VegNews and what the future of space food might be, using social media to encourage restaurants to carry more vegan options, and a humorous issue of gendered income discrepancy. After the interview, Mariann brings us some Rising Anxieties. More info in the show notes!
As always, the award-winning weekly Our Hen House podcast is hosted by Mariann Sullivan and Jasmin Singer.


This episode is brought to you in part through the generosity of A Well-Fed World. A Well-Fed World provides the means for change by empowering individuals, social justice organizations, and political decision makers to embrace the benefits of plant-based foods and farming. Learn more at awfw.org.
You can listen to our podcast directly on our website, or subscribe on iTunes or your favorite podcatcher! Also, if you like what you hear, please rate it and leave us a comment on iTunes! Of course, we would be thrilled if you would also consider making a donation, or becoming a member of our flock (especially if you're a regular listener). Any amount is hugely appreciated, and Our Hen House is a 501(c)(3) nonprofit organization, so it's tax-deductible! Thank you for helping us create quality content, and for helping us bring you a new podcast episode each week!
The Our Hen House theme song is written and sung by the incredible Michael Harren, who is also OHH's Director of Communications! Don't forget to tune into Our Hen House's other two podcasts: The Teaching Jasmin How to Cook Vegan Podcast, and The Animal Law Podcast.