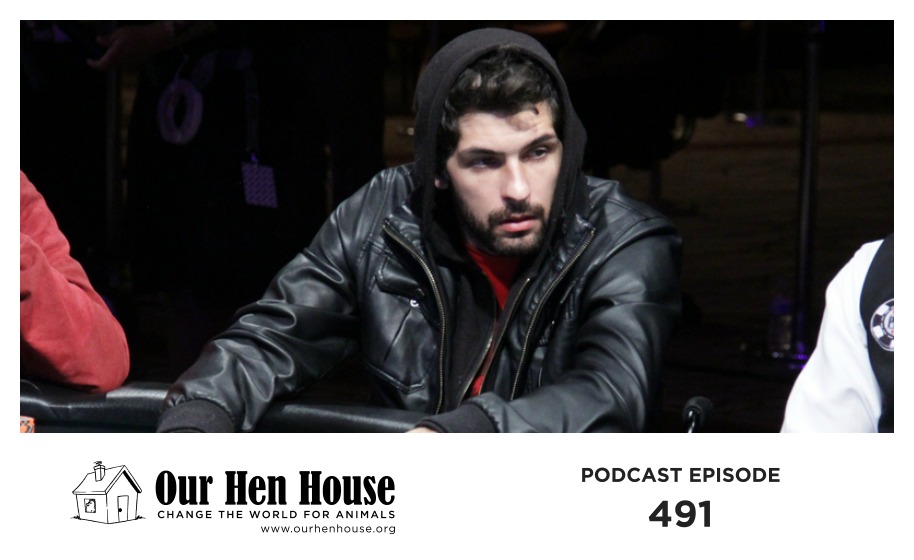 This week, Jasmin talks to poker pro and vegan restaurateur Garrett Greer about his restaurant, The Black Bean and how its "junk food" menu options help people transition to a plant-based diet. He also gives his thoughts on how a plant-based diet gives him an advantage at the poker tables and why more poker players should go vegan. Lastly, he details the tragic accident that changed his life, and how he almost lost everything until poker saved him.

Garrett is the founder of The Black Bean, an Orange County fast casual restaurant with an entirely plant-based menu. The Black Bean celebrated it's grand opening on March 16th 2019. Before entering the competitive restaurant world, Garrett competed both athletically and academically at UCLA. After graduating in 2007, Garrett pursued a career in film and television production before suffering a catastrophic spinal cord injury in 2010. Resulting in paralyzation of 80% of his body, Garrett found yet another way to compete: he became a world ranked, televised professional poker player with over $5 million in lifetime tournament earnings. If he isn't on a poker table or running his restaurant, Garrett enjoys being in the gym and devoting his time and resources to miscellaneous philanthropy.
In the intro to this episode, Jasmin and Mariann discuss the upcoming live recording of Our Hen House's 500th episode at Woodstock Farm Sanctuary's June Jamboree! They also offer their thoughts on how to emotionally cope with the possibility of humanity ending in 2050 and the animal rights activist who recently interrupted Kamala Harris on stage.  After the interview, Mariann brings us some Rising Anxieties. More info in the show notes!
As always, the award-winning weekly Our Hen House podcast is hosted by Mariann Sullivan and Jasmin Singer.


This episode is brought to you in part through the generosity of A Well-Fed World. A Well-Fed World provides the means for change by empowering individuals, social justice organizations, and political decision makers to embrace the benefits of plant-based foods and farming. Learn more at awfw.org.
You can listen to our podcast directly on our website, or subscribe on iTunes or your favorite podcatcher! Also, if you like what you hear, please rate it and leave us a comment on iTunes! Of course, we would be thrilled if you would also consider making a donation, or becoming a member of our flock (especially if you're a regular listener). Any amount is hugely appreciated, and Our Hen House is a 501(c)(3) nonprofit organization, so it's tax-deductible! Thank you for helping us create quality content, and for helping us bring you a new podcast episode each week!
The Our Hen House theme song is written and sung by the incredible Michael Harren, who is also OHH's Director of Communications! Don't forget to tune into Our Hen House's other two podcasts: The Teaching Jasmin How to Cook Vegan Podcast, and The Animal Law Podcast.