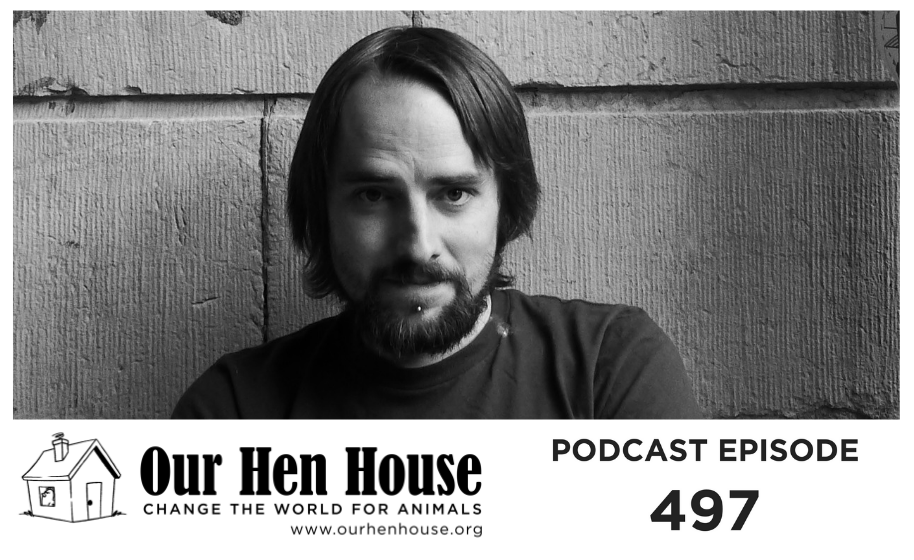 This week, Jasmin talks to Ryan Patey of T.O.F.U Magazine about publishing a DIY magazine, how his travels influence his views of animal issues, and why looking back at your own early work isn't always the best idea. T.O.F.U. started in 2007 in Canada, but has since gone on to establish a worldwide audience. Nominated as one of the best vegan magazines in 2018's VegfestUK Awards, the magazine takes a pro-intersectional, anti-oppression approach to veganism in an effort to extend the conversation beyond the plate.
In the intro to this episode Jasmin has some interesting experiences on an Amtrak train while trying to write her new book, including one lovely gesture from a fellow passenger.

As always, the award-winning weekly Our Hen House podcast is hosted by Mariann Sullivan and Jasmin Singer.
This week's episode is brought to you in part through a generous donation from BetterHelp. Use the promo code "henhouse" for a listener discount on BetterHelp's services.


This episode is brought to you in part through the generosity of A Well-Fed World. A Well-Fed World provides the means for change by empowering individuals, social justice organizations, and political decision makers to embrace the benefits of plant-based foods and farming. Learn more at awfw.org.
You can listen to our podcast directly on our website, or subscribe on iTunes or your favorite podcatcher! Also, if you like what you hear, please rate it and leave us a comment on iTunes! Of course, we would be thrilled if you would also consider making a donation, or becoming a member of our flock (especially if you're a regular listener). Any amount is hugely appreciated, and Our Hen House is a 501(c)(3) nonprofit organization, so it's tax-deductible! Thank you for helping us create quality content, and for helping us bring you a new podcast episode each week!
The Our Hen House theme song is written and sung by the incredible Michael Harren, who is also OHH's Director of Communications! Don't forget to tune into Our Hen House's other two podcasts: The Teaching Jasmin How to Cook Vegan Podcast, and The Animal Law Podcast.