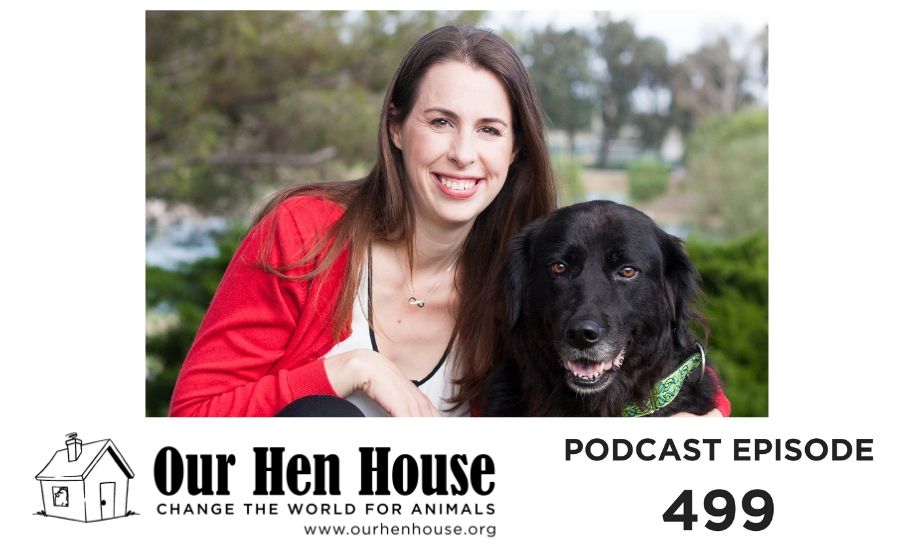 This week, Mariann talks to Cheryl Leahy about Compassion Over Killing's most-recent dairy investigation; how investigations and advocacy reveal the horrors of industrial farming and impact movements for change; COK's new podcast, The Vegan Family Podcast; and how children respond to conversations about animal ethics.

Since 2006, Cheryl has served as Compassion Over Killing's General Counsel targeting large-scale abuse of farmed animals through proactive litigation and undercover investigations. Her work includes challenging cruel, yet standard, practices forced upon farmed animals as well as the misleading marketing of meat, milk, and eggs often found in grocery stores. Cheryl also co-hosts the Vegan Family Podcast. She received a J.D. from UCLA School of Law and a B.A. from the University of Chicago in Environmental Studies.
In the intro to this episode Mariann and Jasmin rant about how it's much harder to eliminate single-use plastics than it is to go vegan, but everything we do has an impact. They also discuss the uproar over Chipotle branding plant-based meat as "too processed." Later, Mariann brings us another round of Rising Anxieties.

As always, the award-winning weekly Our Hen House podcast is hosted by Mariann Sullivan and Jasmin Singer.
This week's episode is brought to you in part through a generous donation from BetterHelp. Use the promo code "henhouse" for a listener discount on BetterHelp's services.


This episode is brought to you in part through the generosity of A Well-Fed World. A Well-Fed World provides the means for change by empowering individuals, social justice organizations, and political decision makers to embrace the benefits of plant-based foods and farming. Learn more at awfw.org.
You can listen to our podcast directly on our website, or subscribe on Apple Podcasts or your favorite podcatcher! Also, if you like what you hear, please rate it and leave us a comment on Apple Podcasts! Of course, we would be thrilled if you would also consider making a donation, or becoming a member of our flock (especially if you're a regular listener). Any amount is hugely appreciated, and Our Hen House is a 501(c)(3) nonprofit organization, so it's tax-deductible! Thank you for helping us create quality content, and for helping us bring you a new podcast episode each week!
The Our Hen House theme song is written and sung by the incredible Michael Harren, who is also OHH's Director of Communications! Don't forget to tune into Our Hen House's other two podcasts: The Teaching Jasmin How to Cook Vegan Podcast, and The Animal Law Podcast.