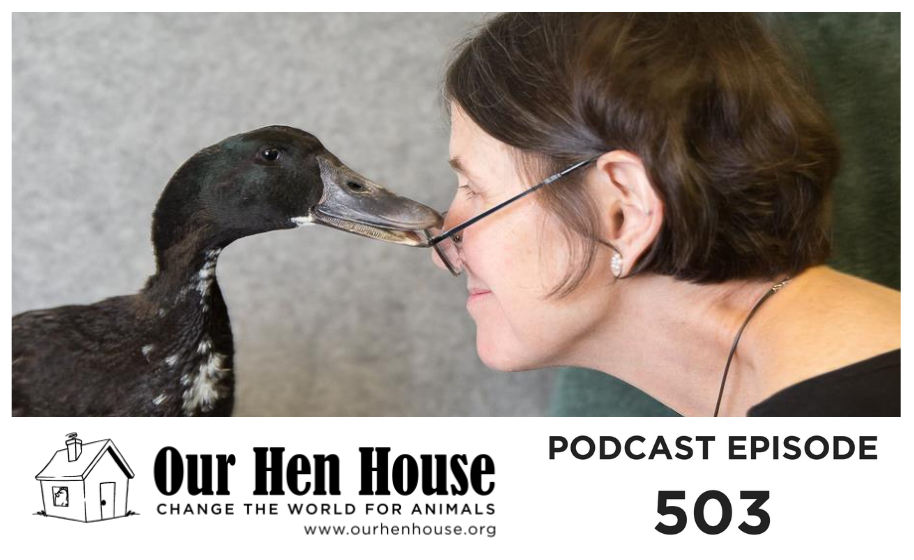 This week, Mariann speaks with Rita McMahon of Wild Bird Fund about the incredible work her organization does for pigeons and other birds, why you should never pick up a baby bird from the sidewalk, and why amend building codes to require bird safe glass is vital for bird safety.
Rita McMahon conducted market research for major TV networks in New York City, but she also nursed sick and injured animals in an apartment full of cages and pet carriers. Despite her busy schedule, Rita pursued an education in rehabilitation via conferences, research, and observing vets. In 2003, she became an NYS licensed wildlife rehabilitator and saw patients at a local veterinary hospital—300 in her first year. In 2005, Rita co-founded the Wild Bird Fund, which earned a federal license to treat migratory birds the following year. In 2011, Rita gave up her TV consulting to devote herself fully to the work of WBF, including animal care and fundraising. The time was ripe to create New York City's first wildlife rehabilitation and education facility, which opened in 2012. That first year, the Wild Bird Fund treated 1,500 animals. This year the number of WBF patients will surpass 7,000.
In the intro to this episode Jasmin and Mariann share their stories of trying the Impossible Whopper at their nearby Burger Kings, and Jasmin tells how an upcoming vacation led to a realization of how wonderful the Our Hen House community is. They also talk about an amazing upcoming art project you should know about, The Art of Compassion Project. Later in the episode, Mariann brings us more Rising Anxieties.

As always, the award-winning weekly Our Hen House podcast is hosted by Mariann Sullivan and Jasmin Singer.
This week's episode is brought to you in part through a generous donation from BetterHelp. Use the promo code "henhouse" for a listener discount on BetterHelp's services.


This episode is brought to you in part through the generosity of A Well-Fed World. A Well-Fed World provides the means for change by empowering individuals, social justice organizations, and political decision makers to embrace the benefits of plant-based foods and farming. Learn more at awfw.org.
Our Hen House is now part of the iROAR podcast network.
You can listen to our podcast directly on our website, or subscribe on Apple Podcasts or your favorite podcatcher! Also, if you like what you hear, please rate it and leave us a comment on Apple Podcasts! Of course, we would be thrilled if you would also consider making a donation, or becoming a member of our flock (especially if you're a regular listener). Any amount is hugely appreciated, and Our Hen House is a 501(c)(3) nonprofit organization, so it's tax-deductible! Thank you for helping us create quality content, and for helping us bring you a new podcast episode each week!
The Our Hen House theme song is written and sung by the incredible Michael Harren, who is also OHH's Director of Communications! Don't forget to tune into Our Hen House's other two podcasts: The Teaching Jasmin How to Cook Vegan Podcast, and The Animal Law Podcast.