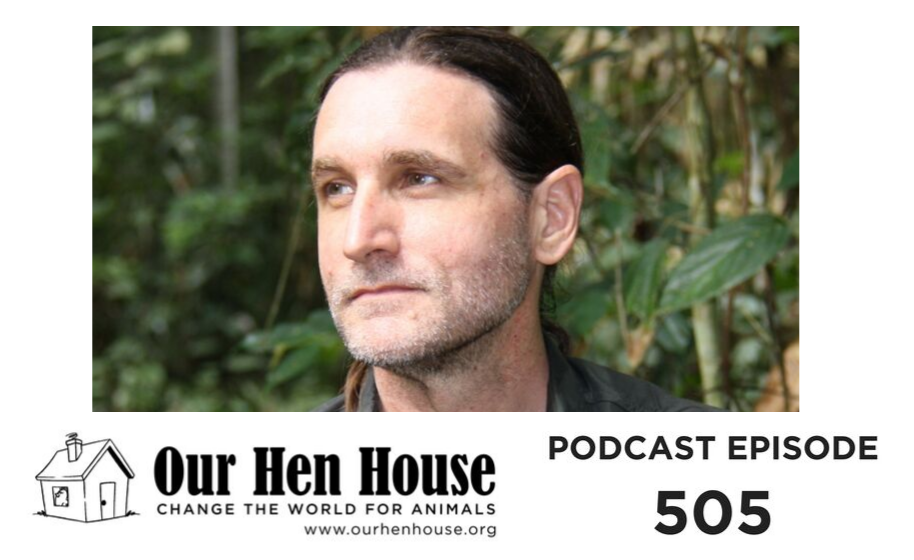 This week, Mariann talks to Leif Cocks about the foundation of The Orangutan Project, what it means to create a survivable environment for orangutans, the link between feminine empowerment and conservation, and why hope is over-rated.
The Orangutan Project was established in 1998 by world-renowned orangutan expert, Leif Cocks. Leif is a passionate campaigner for orangutans and has been a key player in developing conservation plans for their protection and survival, including the first ever successful reintroduction of a zoo-born orangutan into the wild.
A small population biologist and curator by trade; Leif has a Masters of Science studying orangutans and has worked for over 30 years to improve the welfare of orangutans in captivity and secure their survival in the wild. He lectures at universities, is a seasoned public speaker and has published three books, and several papers on orangutans in peer-reviewed journals. Leif is President and Founder of The Orangutan Project, President of International Elephant Project, President of International Tiger Project and Vice President of Orang Utan Republik Foundation.
In his latest book, 'Finding Our Humanity', Leif delves deeper into what the great apes, our tribal past, conservation and a more philosophical approach to life can teach us about our humanity and presents an alternative perspective and deeper understanding of our place in the world. Available on Amazon.
In the intro to this episode Mariann talks about the goings on at the recent Good Food Institute's conference in San Francisco; all the plant-based meat substitutes on display and their questionable names; the surprising innovations of John Harvey Kellogg; and the incredible story of vegan chef Omari McQueen who also happens to be eleven years old. Later in the episode, Mariann brings us more Rising Anxieties.
As always, the award-winning weekly Our Hen House podcast is hosted by Mariann Sullivan and Jasmin Singer.
This week's episode is brought to you in part through a generous donation from BetterHelp. Use the promo code "henhouse" for a listener discount on BetterHelp's services.


This episode is brought to you in part through the generosity of A Well-Fed World. A Well-Fed World provides the means for change by empowering individuals, social justice organizations, and political decision makers to embrace the benefits of plant-based foods and farming. Learn more at awfw.org.
Our Hen House is now part of the iROAR podcast network.
You can listen to our podcast directly on our website, or subscribe on Apple Podcasts or your favorite podcatcher! Also, if you like what you hear, please rate it and leave us a comment on Apple Podcasts! Of course, we would be thrilled if you would also consider making a donation, or becoming a member of our flock (especially if you're a regular listener). Any amount is hugely appreciated, and Our Hen House is a 501(c)(3) nonprofit organization, so it's tax-deductible! Thank you for helping us create quality content, and for helping us bring you a new podcast episode each week!
The Our Hen House theme song is written and sung by the incredible Michael Harren, who is also OHH's Director of Communications! Don't forget to tune into Our Hen House's other two podcasts: The Teaching Jasmin How to Cook Vegan Podcast, and The Animal Law Podcast.