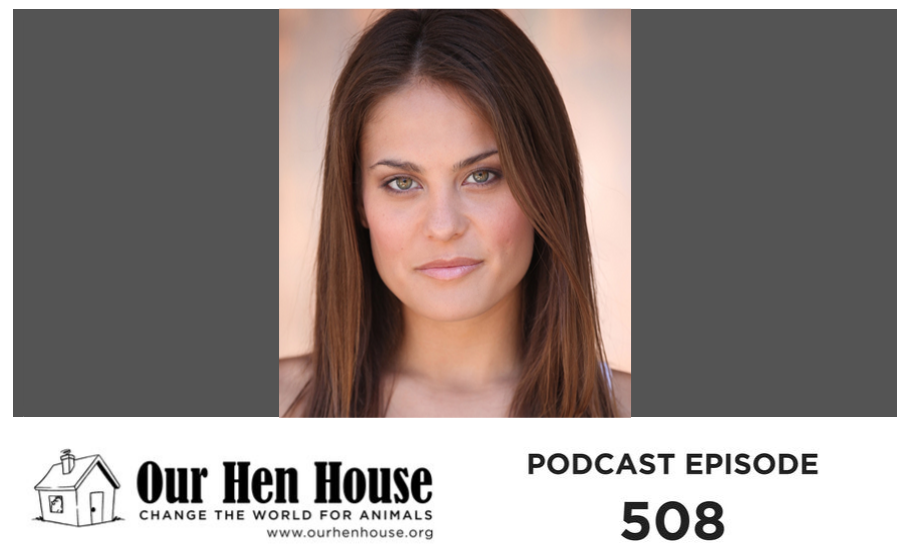 This week Jasmin talks to Amy Jean Davis of L.A. Animal Save about the origins the Save Movement and how anyone can start a chapter of it in their community, how bearing witness can inspire people to become activists, and the difficult but necessary experience of participating in vigils for animals on the way to slaughter.
Amy Jean Davis is an animal rights advocate and the Founder of LA Animal Save, the Los Angeles chapter of the global Save Movement. Davis graduated Purdue University in 2004. After having become vegan in 2002, she started the Love Always Animal Sanctuary in the Los Angeles, California area. In 2015, she completed her certificate in Plant Based Nutrition from eCornell, and in 2016, Amy founded LA Animal Save, which is now the largest chapter of more than 600 Save groups worldwide.
Amy also works with her partner, filmmaker Shaun Monson (EARTHLINGS, UNITY), creating films and other media for the animal rights movement. Originally from a small town in Indiana, she came to Los Angeles in 2008 as a top 24 Finalist on season 7 of American Idol.  Amy is vegan and raising her daughter vegan, as well.
In the intro to the show, Jasmin and Mariann talk about the urgency of animal activism in the face of climate crisis, and our dear friend Jo-Anne MacArthur's new Masterclass! Later in the episode, Mariann brings us Rising Anxieties about an Adopt-A-Cow program, and Taylor Swift!
As always, the award-winning weekly Our Hen House podcast is hosted by Mariann Sullivan and Jasmin Singer.
This week's episode is brought to you in part through a generous donation from BetterHelp. Use the promo code "henhouse" for a listener discount on BetterHelp's services.


This episode is brought to you in part through the generosity of A Well-Fed World. A Well-Fed World provides the means for change by empowering individuals, social justice organizations, and political decision makers to embrace the benefits of plant-based foods and farming. Learn more at awfw.org.
Our Hen House is now part of the iROAR podcast network.
You can listen to our podcast directly on our website, or subscribe on Apple Podcasts or your favorite podcatcher! Also, if you like what you hear, please rate it and leave us a comment on Apple Podcasts! Of course, we would be thrilled if you would also consider making a donation, or becoming a member of our flock (especially if you're a regular listener). Any amount is hugely appreciated, and Our Hen House is a 501(c)(3) nonprofit organization, so it's tax-deductible! Thank you for helping us create quality content, and for helping us bring you a new podcast episode each week!
The Our Hen House theme song is written and sung by the incredible Michael Harren, who is also OHH's Director of Communications! Don't forget to tune into Our Hen House's other two podcasts: The Teaching Jasmin How to Cook Vegan Podcast, and The Animal Law Podcast.