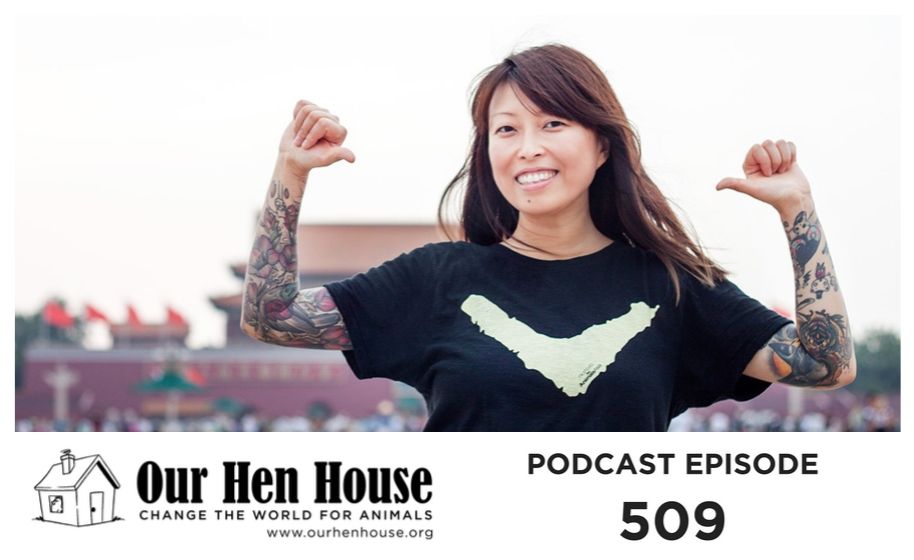 This week Mariann talks to Grace Han from TACN (tacn.org) and  Plant Based News about the growth and development of veganism in China and across the Greater China region, her tips on being vegan in China, and what roles tech and design are playing in advancing the vegan movement.
Grace Han is the Founder and Managing Director of UK charity TACN (tacn.org) and Regional Development Manager for Plant Based News. Grace got involved with charitable works for animals at a young age. Her dedication to the cause is driven by the vision of a compassionate society. Since 2012 Grace has helped, mentored and provided training to many local animal welfare groups and contributed to many campaigns that promote a cruelty-free and vegan lifestyle.
In the intro to the show, Jasmin and Mariann talk about Jasmin's recent trip to New York, their talk at Main Street Vegan Academy, Jasmin's joy over how easy it is to find vegan food in New York, and the new vegan options at Disney World! Later in the episode, Mariann brings us Rising Anxieties about "McHypocrisy" from Extinction Rebellion, reducetarianism, and more!
As always, the award-winning weekly Our Hen House podcast is hosted by Mariann Sullivan and Jasmin Singer.
This week's episode is brought to you in part through a generous donation from BetterHelp. Use the promo code "henhouse" for a listener discount on BetterHelp's services.


This episode is brought to you in part through the generosity of A Well-Fed World. A Well-Fed World provides the means for change by empowering individuals, social justice organizations, and political decision makers to embrace the benefits of plant-based foods and farming. Learn more at awfw.org.
Our Hen House is now part of the iROAR podcast network.
You can listen to our podcast directly on our website, or subscribe on Apple Podcasts or your favorite podcatcher! Also, if you like what you hear, please rate it and leave us a comment on Apple Podcasts! Of course, we would be thrilled if you would also consider making a donation, or becoming a member of our flock (especially if you're a regular listener). Any amount is hugely appreciated, and Our Hen House is a 501(c)(3) nonprofit organization, so it's tax-deductible! Thank you for helping us create quality content, and for helping us bring you a new podcast episode each week!
The Our Hen House theme song is written and sung by the incredible Michael Harren, who is also OHH's Director of Communications! Don't forget to tune into Our Hen House's other two podcasts: The Teaching Jasmin How to Cook Vegan Podcast, and The Animal Law Podcast.