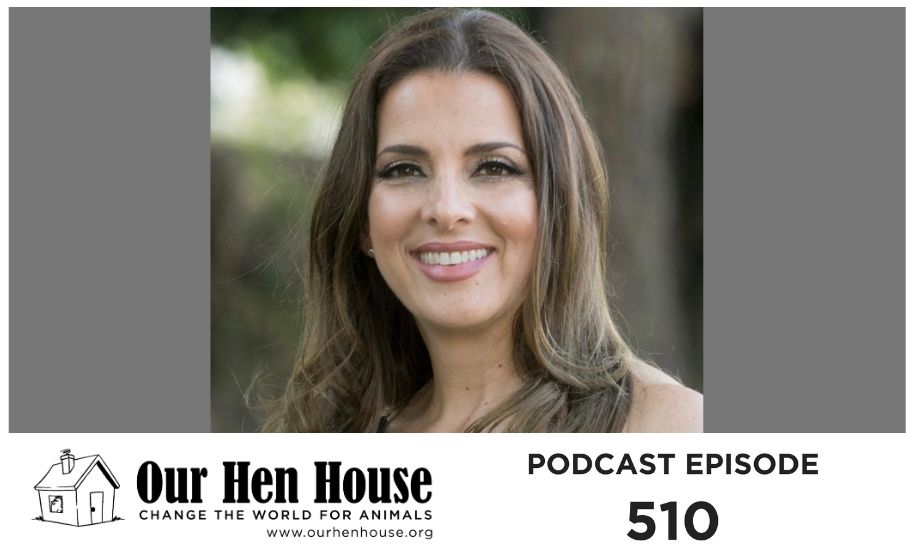 This week Jasmin talks to Monica Klausner of Veestro about the reasons why she co-founded Veestro along with her brother and the benefits for plant-based eaters on the go, how the service is helping to combat climate change, and  The Wellness Ride — an 85-day plant powered bike across America challenge Vesstro is sponsoring with former athlete Richie Crowley to promote plant-based eating. For this challenge, supporters are asked along the way to donate a meal to help feed needy families, children and homeless individuals. The organizations that the donated meals go to have been pre-selected and events delivering the food have been organized across the country. The challenge started in Boston and will end in LA in October.
Monica and Veestro have set up a 20% discount for Our Hen House listeners! Go to veestro.com and type in "ourhenhouse" (one word) for the exclusive discount.
Monica Klausner is an entrepreneur and sales & marketing executive with a pioneering spirit, and years of experience scaling businesses from inception to record-breaking sales.  She launched her career in Sales at ADP, winning many top regional and national performance awards and accolades. Shortly thereafter, she found herself in the middle of the start-up world where she held lead sales positions with innovative media start-ups, including Bizrate/Shopzilla and LAUNCH Media, which was later acquired by Yahoo! Music. In 2013, Klausner and her brother founded Veestro, a gourmet, plant-based food company that has created major waves in the food technology space with annual sales more than doubling and at a current run rate of several million per year.
In the intro to the show, Jasmin hands in the manuscript for her new book, Mariann has an arguably similar life experience, and Jasmin gets her flu shot. Later in the episode, Mariann brings us Rising Anxieties about the dairy industry banning vegan campaigns, fear of plant-based protein sources, and anti-meat "bullying"!
As always, the award-winning weekly Our Hen House podcast is hosted by Mariann Sullivan and Jasmin Singer.
This week's episode is brought to you in part through a generous donation from BetterHelp. Use the promo code "henhouse" for a listener discount on BetterHelp's services.


This episode is brought to you in part through the generosity of A Well-Fed World. A Well-Fed World provides the means for change by empowering individuals, social justice organizations, and political decision makers to embrace the benefits of plant-based foods and farming. Learn more at awfw.org.
Our Hen House is now part of the iROAR podcast network.
You can listen to our podcast directly on our website, or subscribe on Apple Podcasts or your favorite podcatcher! Also, if you like what you hear, please rate it and leave us a comment on Apple Podcasts! Of course, we would be thrilled if you would also consider making a donation, or becoming a member of our flock (especially if you're a regular listener). Any amount is hugely appreciated, and Our Hen House is a 501(c)(3) nonprofit organization, so it's tax-deductible! Thank you for helping us create quality content, and for helping us bring you a new podcast episode each week!
The Our Hen House theme song is written and sung by the incredible Michael Harren, who is also OHH's Director of Communications! Don't forget to tune into Our Hen House's other two podcasts: The Teaching Jasmin How to Cook Vegan Podcast, and The Animal Law Podcast.