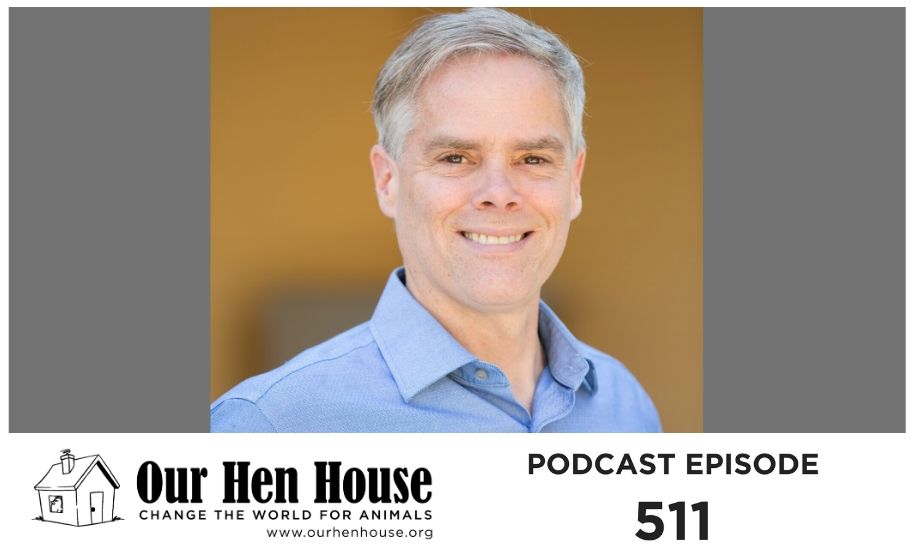 This week Mariann talks to Stephen Wells of the Animal Legal Defense Fund about the early days of animal law and how the field is expanding with new classes at law schools, partnerships with law enforcement organizations and judges, and general interest from the public. We discuss some of the landmark cases for the field including cases establishing people can have standing in cases involving animals and allowing advocates to be able to intervene in Ag-Gag cases. Stephen also tells us about the challenges still being faced around legal reform for animals.
Stephen Wells is the executive director of the Animal Legal Defense Fund. He has committed himself to animal and environmental protection and over the years, in addition to his full-time work, he has continued to volunteer his time for local organizations and projects.
Steve joined the Animal Legal Defense Fund in 1999 and until 2006, Steve founded and served as the director of the successful Animal Law Program, which provides support and resources to law professionals and law student members and pro bono opportunities for attorneys and firms to assist the organization with its mission. He has created a highly efficient, passionate, and talented team at the Animal Legal Defense Fund and an environment where egos are out the door and everyone works together with one common goal: to end the exploitation and suffering of animals. He lives in the western woodlands of Sonoma County, California with his two cats.
In the intro to the show, Jasmin and Mariann celebrate both Jasmin's birthday and the California fur ban. They also address an email they received asking why podcasts need financial support. Later in the episode, Mariann brings us Rising Anxieties about the realities of climate change, the activism of young people, and the radical vegan agenda.
As always, the award-winning weekly Our Hen House podcast is hosted by Mariann Sullivan and Jasmin Singer.
This week's episode is brought to you in part through a generous donation from OSEA Malibu: the original plant-based, results-driven skincare line. Go to oseamalibu.com/ourhenhouse to receive $10 off your first purchase of $50! Offer will automatically be applied to your cart at checkout.


This episode is brought to you in part through the generosity of A Well-Fed World. A Well-Fed World provides the means for change by empowering individuals, social justice organizations, and political decision makers to embrace the benefits of plant-based foods and farming. Learn more at awfw.org.
Our Hen House is now part of the iROAR podcast network.
You can listen to our podcast directly on our website, or subscribe on Apple Podcasts or your favorite podcatcher! Also, if you like what you hear, please rate it and leave us a comment on Apple Podcasts! Of course, we would be thrilled if you would also consider making a donation, or becoming a member of our flock (especially if you're a regular listener). Any amount is hugely appreciated, and Our Hen House is a 501(c)(3) nonprofit organization, so it's tax-deductible! Thank you for helping us create quality content, and for helping us bring you a new podcast episode each week!
The Our Hen House theme song is written and sung by the incredible Michael Harren, who is also OHH's Director of Communications! Don't forget to tune into Our Hen House's other two podcasts: The Teaching Jasmin How to Cook Vegan Podcast, and The Animal Law Podcast.