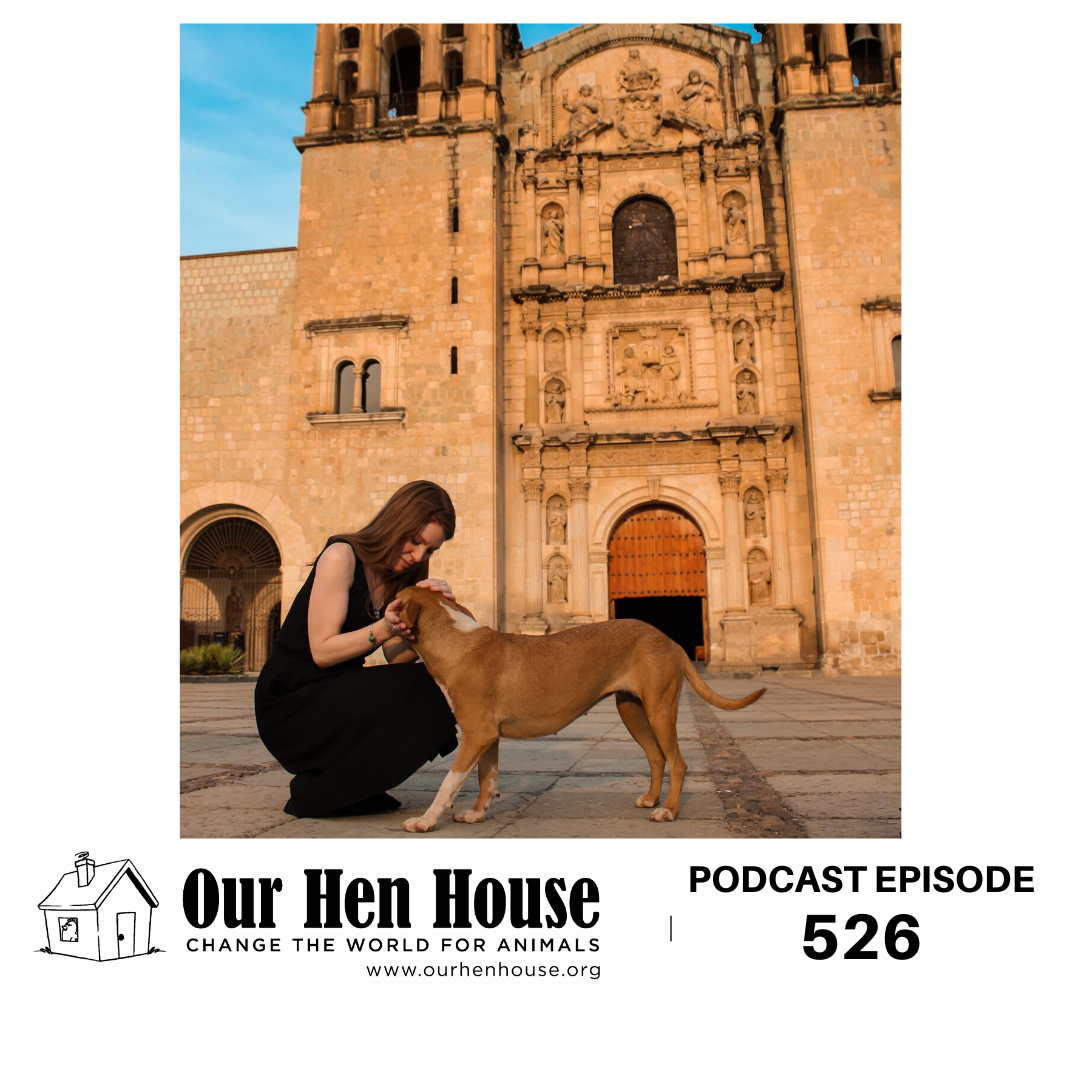 This week Mariann talks to Jessika Ava about her work with the ProVeg Program's Global Vegan Advocacy Grants Program, which provides financial support for vegan advocacy around the world. Jessika tells us about some of the projects the program is funding that she is particularly excited about, the grassroots organizations the program supports, the advocacy work they are doing to influence food policy at the government level, and the work that the program hopes to do including providing grants for small businesses. Plus, Jessika reveals an amazing fact about her devotion to Our Hen House!
Jessika Ava is the Grants Program Director for ProVeg International, a food awareness organization with a mission to reduce global consumption of animals by 50% by the year 2040. At ProVeg, Jessika directs the Global Vegan Advocacy Grants Program, a join initiative between ProVeg and Beyond Carnism. Jessika's niche lies in coordinating global projects, statistically analyzing project efficacy, and guiding philanthropic and grantmaking support. Her notable experience includes NGO management, grantmaking, biostatistics, and Asian street animal welfare. She holds an MPA in Nonprofit Management and an MS in Biostatistics and sits as Board Chair of Out to Pasture Animal Sanctuary and is on the advisory boards of Federation of Indian Animal Protection Organizations and Project Humane Nepal. She shares her life with a much-loved 3-legged dog from Nepal.
In the intro to the show, Jasmin and Mariann take a trip to New York City and are thrilled by the vegan pizza options, Jasmin films an audition in a restaurant, and some commentary on the Center For Consumer Freedom's absurd anti-fake meat Super Bowl commercial and the brilliant but unaired response ad from Impossible Burger. Jasmin and Mariann also talk about the advocacy of Elk.org, which you can learn more about here, and the upcoming International Vegan Film Festival! Later in the episode, Mariann brings us Rising Anxieties!
As always, the award-winning weekly Our Hen House podcast is hosted by Mariann Sullivan and Jasmin Singer.



This episode is brought to you in part through the generosity of A Well-Fed World. A Well-Fed World provides the means for change by empowering individuals, social justice organizations, and political decision makers to embrace the benefits of plant-based foods and farming. Learn more at awfw.org.
Our Hen House is now part of the iROAR podcast network.
You can listen to our podcast directly on our website, or subscribe on Apple Podcasts or your favorite podcatcher! Also, if you like what you hear, please rate it and leave us a comment on Apple Podcasts! Of course, we would be thrilled if you would also consider making a donation, or becoming a member of our flock (especially if you're a regular listener). Any amount is hugely appreciated, and Our Hen House is a 501(c)(3) nonprofit organization, so it's tax-deductible! Thank you for helping us create quality content, and for helping us bring you a new podcast episode each week!
Don't forget to tune into Our Hen House's other two podcasts: The Teaching Jasmin How to Cook Vegan Podcast, and The Animal Law Podcast.