Of late, there seem to be so many conferences focusing on animal rights, that it's hard to keep up. There are also more and more pro-animal themes popping up within conferences that aren't otherwise explicitly animal-related. Though we don't claim to publish notice of every single upcoming conference to speak on behalf of animals, from time to time we like to tell you about ones that we particularly fancy.
That said, the conference honoring our late friend Marti Kheel, entitled "Finding a Niche for ALL Animals," is one you should begin planning for, if you're able to attend. Mariann and I will be speaking, as well as Ralph Acampora, Batya Bauman, Chris Cuomo, Deane Curtin, Karen Davis, Josephine Donovan, Karen Emmerman, Greta Gaard, pattrice jones, lauren Ornelas, Rosemary Ruether, Deborah Slicer, Kim Stallwood, and Richard Twine. Happening on November 9 and 10 at Connecticut's Wesleyan University, as part of Wesleyan Animal Studies, this unique conference "will celebrate her [Marti's] life and continue her work. The conference will feature four panels devoted to the subjects of ecofeminist theory and practice, contextual moral veganism, activism and dialogue, and feminist ethics of care." The conference schedule is finally public, and registration is now open. I, for one, am looking forward to expanding my ecofeminist brain cells during that sure-to-be enlightening few days (if, that is, the jet lag from a whirlwind 3-day cross-country trip doesn't take over).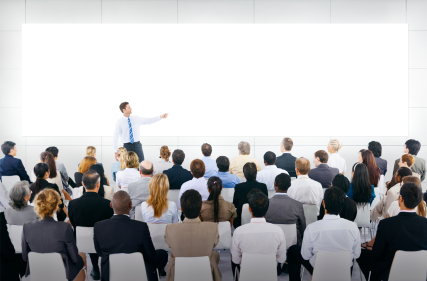 One of the luminaries behind "Finding a Niche…" is ethicist Lori Gruen, who joined us for our podcast back in January, discussing — among other things — her role heading up Wesleyan's Animal Studies program. Lori, who is also on our advisory board, is speaking at 2 other upcoming conferences that are bound to change hearts, and send some running for their dictionaries. "Domesticity and Beyond: Living and Working With Animals," coming up later this month — on September 29 and 30 at Queen's University in Ontario — asks:
What do we owe the animals we live and work alongside, and those who are beyond our reach but inevitably affected by human decision-making? How can we move beyond the problem of harm to cultivate animal-human relationships in morally informed and politically effective ways? Human relationships with animals are pervasive and inevitable, and yet it is only recently that the animal ethics literature has begun to seriously address such questions. Moreover, past political efforts to address and rectify the exploitation of animals have been sorely ineffectual. With the aim of increasing momentum for the burgeoning philosophical and advocacy movement that takes seriously the ubiquity, complexity, and diversity of animal-human relationships, this symposium brings together a talented and engaged group of scholars and practitioners in the broad area of animal ethics. Together we will explore possibilities for just and cooperative relationships between humans and animals, moving beyond older debates about intrinsic moral status to think about the significance of different contexts and sorts of relationships. We will explore these themes both theoretically and in terms of practical advocacy.
My favorite part of that description is the very end, the part touting "practical advocacy" as one of their intended areas of exploration. As someone who is not afraid to confess that, despite my strong support of bringing AR to academia, I am far from an academic myself, I am still thrilled to hear of such a Philosophy conference paying heed to practical advocacy — and I'm therefore not surprised that Lori, a long-time animal activist, is among the speakers.
On a much different beat, The University of Wisconsin-Madison's Science Department is hosting a "Forum on Animal Research Ethics" on September 14, and Lori will be on hand to discuss the controversial but necessary topic, "Animal Research and the Limits of Medicine." I must say, this sounds absolutely terrifying (imagine such a conversation being broached by The Science Department!), yet it's also insanely edifying to know that the animals will have a true ambassador on their side. And kudos to the University's Science Department for starting that dialogue.
Further West, also take note that the much-anticipated Lewis & Clark Animal Law Conference is also coming up in Portland on October 19-21. We spoke at this electrifying and ground-breaking conference last year (there's a video to prove it), and Mariann will be taking part in this year's conference, as well as in Friday's symposium (note: this is actually a separate event from the conference, and requires separate registration). Though already sold-out, you can once again look forward to video recaps of all of the sessions — and/or you can sign up for the live webinar of the conference! It's exciting to be here in Portland, where not only is Mariann starting her Animal Law classes at Lewis & Clark Law School's Center for Animal Law Studies this week, but where it is undeniable that, in so many ways, we are living in the absolute heart of this legal movement to help animals.
In addition, three other upcoming speaking engagements for me and Mariann include:
Northwest Veg's September vegan potluck, happening on September 16 at 5:00 p.m., where we'll be letting you in on food activism, in our talk "Let the Doughnut Do the Talking";
the famed Portland VegFest on September 22 and 23 (we're giving a talk on Sunday the 23rd at 11:00, "Think Vegan: 10 Tips to Get You Started" — and, oh look at that, we're speaking opposite Caldwell Esselstyn's talk on preventing heart disease, so please pity us and be amongst the 5 who show up because they accidentally went to the wrong room); and
on October 12 from 12-2, we'll be giving a roundtable discussion at the University of Washington's Animal Working Group. Post a comment below if you'd like to be kept in the loop about that, and as information becomes available, we'll let you know all the deets.
I'm exhausted just typing this — yet oddly invigorated, knowing that this is just the tip of the (rapidly melting) iceberg when it comes to starting discussions, gearing up for action, and ending the exploitation of animals. Let's do it.