Welcome to Our Hen House! 

Mariann Sullivan (Co-Host and Executive Director)
is a lawyer and Lecturer in Law, teaching animal law, at Columbia Law School. She found her way into animal law through the Committee on Legal Issues Pertaining to Animals of the New York City Bar Association and eventually served as chair of that committee. She is also the former chair of the American Bar Association's Tort Trial Insurance Practice Section's Animal Law Committee. With David Wolfson, she is the author of a trilogy of articles on farmed animals and the law: "Foxes in the Henhouse: Animals Agribusiness and the Law, A Modern American Fable" in
Animal Rights: Current Debates and New Directions
; "
What's Good for the Goose… The Supreme Court of Israel, Foie Gras, and the Future of Farmed Animals in the United States
," in the 2007 volume of the
Duke Journal of Law and Contemporary Problems
; and
"If it Looks Like a Duck: New Jersey, The Regulation of Common Farming Practices, and the Meaning of 'Humane,'
" in
Animal Law and the Courts
. Mariann is also the author of "The Animal Welfare Act: What's That?" which was published in the
New York State Bar Association Journal
. She has spoken at numerous conferences and animal law related events throughout the country, and internationally. Mariann has served on the board of directors of Farm Sanctuary and The Animals Agenda, and currently serves on the board of
Animal Welfare Trust
and
Animal Welfare Advocacy
. She was a visiting professor of animal law at Lewis & Clark Law School's Center for Animal Law Studies in the Fall 2012 semester, and is a former adjunct professor of animal law at NYU Law School, Brooklyn Law School, and Cardozo Law School. Mariann is the cohost of the award-winning, weekly
Our Hen House podcast
, and is the host of the
Animal Law Podcast
. Email her at
mariann [at] ourhenhouse [dot] org.
Jasmin Singer (Co-Host and Co-Founder)
is a writer and activist living in NYC. She is the author of the memoir,
Always Too Much and Never Enough
(Penguin Random House's Berkley, 2016), which tells her story of finding herself through juicing, veganism, and love, as she went from fat to thin and from feeding her emotions to feeding her soul. In 2016, Jasmin was named by
The Advocate Magazine
as one of "40 Under 40 People to Teach Us About Each Other." From 2010-2016, Jasmin was the Executive Director for Our Hen House. In September, 2016, Jasmin joined
VegNews Magazine
as the Senior Editor.
In addition to her work for Our Hen House, which she co-founded in January 2010 with Mariann, Jasmin has written for numerous magazines and online outlets, including
The Huffington Post
and
Mind Body Green
, as well as in anthologies including 
Defiant Daughters: 21 Women on Art, Activism, Animals, and the Sexual Politics of Meat
[Lantern, 2013],
Running, Eating, Thinking
[Lantern, 2014], and
Circles of Compassion
[Vegan Publishers, 2014]. Along with Mariann, Jasmin was the co-host of the
Our Hen House TV Show
(a co-production with Brooklyn Independent Media) in 2014 and 2015, and remains the cohost of the award-winning weekly 
Our Hen House podcast
, as well as the
Teaching Jasmin How to Cook Vegan Podcast
. She has appeared on
The Dr. Oz Show
,
HuffPo Live,
and can be seen in the documentaries
Vegucated
(for which she was also the Creative Consultant) and
The Ghosts in Our Machine
. She was named by 
VegNews
 as one of twenty standout stars of the animal rights movement. From 2007-2010, Jasmin was the campaigns manager for
Farm Sanctuary.
Her workshops and book talks have been presented at conferences, universities, law schools, bookstores, and VegFests around the globe. Jasmin has been featured in media outlets such as
CNN
,
Freakonomics,
The Atlantic,
and the
New York Observer
. Prior to her animal activist career, Jasmin was an actor-educator with an AIDS-awareness theatre company. As an actor, she has also performed in (and produced) the show
Mortified
, and was last seen on stage in the lead role of
Exhibit Thi
s at the NYC Midtown International Fringe Festival. Email her at
jasmin [at] ourhenhouse [dot] org
. Follow Jasmin on
Facebook
,
Twitter
,
Instagram
, and
Periscope
. Visit her website:
www.jasminsinger.com
.
Employees
John Frusciante (Director of Operations) was born and raised in New Jersey, where he earned a B.A. in Theater Studies from Montclair State University. He served as the Artistic Associate of the Upright Citizens Brigade Theatre in NYC, and he has toured the country extensively as a performer, stand-up comic, director, and teacher. He created, produced, and hosted "This Part's The Best!"—a podcast about interesting people talking about their favorite albums. In 2015, he toured the United States as the star of the one-man show "Men Are From Mars, Women Are From Venus Live!" based on the book. John currently lives in New York's beautiful Hudson Valley with his partner, Rachel McCrystal, the Executive Director of Woodstock Farm Sanctuary. He enjoys taking care of their two adorable dogs, Mazzy and Fredo, drinking too much coffee, eating too much vegan ice cream (is there such a thing as too much?), and wishing he were on a beach.

Brooklyn-based composer and performer Michael Harren (Director of Communications) combines elements of classical composition with experimental electronics and storytelling to create hypnotic and boldly intimate work that walks the line between Laurie Anderson, Peter Gabriel and Dead Can Dance. He is artist-in-residence at Tamerlaine Farm Animal Sanctuary where he is created The Animal Show, a solo multi-media theater piece which he performed at Dixon Place in NYC.
In his first solo show, Tentative Armor, he combined piano, synthesizers, various electronics, and live musicians with his unique storytelling, resulting in a deeply moving, highly entertaining performance. Through his resonant, powerful, very personal stories, Harren envelops the audience in a funny, poignant, highly intimate tour of his own self-discovery through spirituality, sexuality, and grief. Music, text and photos from the show were released in an album and book of the same name.
Michael Harren has toured as pianist with Sandra Bernhard, is the musical director for Cabaret for a Cause, and has performed at Dixon Place, (le) poisson rouge, Joe's Pub, Judson Memorial Church, Manhattan Theater Source, The Duplex, Don't Tell Mama, The Laurie Beechman Theater as well as numerous venues around the country.
Laurie Johnston (Graphic Design Consultant) 
is one half of the eco-friendly design duo 
Two Trick Pony
. As Co-Pony, Laurie's day is filled with all sorts of adventures – like designing new greeting cards for obscure occasions (like "
Happy Veganversary
"), screen-printing said cards by hand, and playing fetch with her studio buddy Wally, the rescued Schnoodle. At a young age, Laurie began her road to animal activism with her love of animals – stuffed animals, that is. It probably came as no surprise to her parents that she stopped eating animals once she made the connection between Lamby, her childhood stuffed toy, and the meat on her plate. Fast forward a few decades, and she has found a way to use her creative skills and art school degree to help animals, both with her volunteer work for Our Hen House, as well as other animal organizations near her home in Central Massachusetts. Laurieshares her home with her husband Jake (aka "Mr. Pony"), Wally, and a few old cuddly friends (like Lamby).
Eric Milano (Sound Technician Consultant) is an Emmy Award nominated sound designer and mixer based in New York City. The films and television he has worked on have won or been nominated for Oscars, Emmys, Golden Globes, Independent Spirits and a Peabody. They have been featured or won awards at such renowned film festivals as Sundance, Cannes, Berlin, Toronto, SXSW and many others. When not attempting to sound super impressive, Eric deeply enjoys being super ordinary. He loves the Our Hen House hens and is very happy to be a part of the flock. You will often find Eric working at his home-based Love Loft Studios with his 3 rescue kitties, 1 rescue wife and 1 mixed breed baby girl not far away.



Rose Singer Sullivan (Resident Dog) is the official dog of Our Hen House. Rose enjoys sitting directly on top of you, french-kissing you without your permission, chomping on carrots and bananas (she is vegan, after all), and making sure that you are fully aware when things are INAPPROPRIATE! Rose is the brains behind Our Hen House and is usually the one to keep the rest of us on track.
Board of Directors
Paula Burke is currently a software developer at Stay Wanderful, a travel industry startup. She has worked at several early-stage startups and non-profit organizations as a software developer and consultant. Prior to joining the tech industry, Paula worked in PR and marketing for an international relations think tank that studied peace and conflict resolution. She grew up in rural Kansas, and has long been an advocate for animal rights and welfare. Paula splits her time between Brooklyn, NY and Los Angeles, CA.


Jane Hoffman
helped found the Mayor's Alliance for NYC's Animals (the Alliance) in 2002 and has served as President ever since. The Alliance was created to work with the City of New York to apply creative, targeted solutions to NYC's homeless animal crisis.  Working pursuant to a Strategic Plan, and with 150-plus rescue groups and shelters that now participate in the Alliance, the Alliance has succeeded in increasing the Live Release Rate at New York City shelters.
In addition to her commitment to the Alliance, Hoffman is a Founding Member and former Secretary and Chair of the New York City Bar Association's Animal Law Committee, the first of its kind in the United States. She also has served both as Chair and as Secretary of the Board of Farm Sanctuary since the early 1990s.
In August of 2007, Hoffman received the inaugural Excellence in the Advancement of Animal Law Award from the American Bar Association (ABA) TIPS section at the ABA Annual Conference held in San Francisco.
Hoffman is an attorney, formerly with the Wall Street firm Simpson Thacher and Bartlett, and was in private practice specializing in taxation, executive compensation and estate planning. She was also a senior consultant at Handy Associates, a management consulting firm, working on mergers and acquisitions.
A native New Yorker, she has a J.D. from Brooklyn Law School, an M.L.S. from Long Island University and a B.A. from Boston College.
Mariann Sullivan (Board Member) 
(see above)
Advisory Board
Matt Ball and Anne Green (Advisory Board) have been animal activists for decades. Their latest nonprofit startup is One Step for Animals (1S4A.org), which draws on the lessons they and others have learned since 1992. Until 2017, Anne worked as Our Hen House's Director of Operations for several years, and, before that, worked for other nonprofits and was a teaching professor at Carnegie Mellon University. She is currently a middle-school science teacher. Before co-founding and working for several nonprofits, Matt was a Department of Energy Global Change Fellow. He's also the author and co-author of several books, including: The Animal Activist's Handbook (Lantern Books, 2007) and The Accidental Activist (Lantern Books, 2014).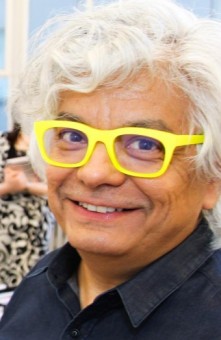 David Cabrera (Advisory Board) is Principal and Co-Founder of the contemporary art gallery Alexander Gray Associates in New York, where he oversees the management of the Gallery, including financial, personnel, and operations. David has been an activist and volunteer with numerous issues rooted in compassion going back to the early 90s. He was a member of ACT-Up, a Gay Men's Health Crisis volunteer, and he is currently a hospice volunteer counselor, providing vigil sitting through Visiting Nurses Services of New York and speaking on the subject. In the field of animal awareness and veganism, he and his husband, Alexander Gray, have been sponsors of Our Hen House and Colleen Patrick-Goudreau's Food for Thought podcasts. David has volunteered at Woodstock Farm Animal Sanctuary since 2011, where he is now President and Chair of the Board of Directors. He lives in New York City, and Germantown, NY with his husband.
Elisa Camahort Page (Advisory Board) co-founded BlogHer, Inc., in 2005 with Jory Des Jardins and Lisa Stone, and serves as the company's COO. With Elisa leading the BlogHer conference business, it has grown from a single conference hosting 300 attendees in 2005, to many diverse events that hosted more than 5,000 attendees in 2013. Elisa's work leading consumer insights and public relations has resulted in coverage from many leading media outlets, including USA TODAY, New York Times, Washington Post, Advertising Age, Forbes, Fast Company, CNN, TODAY Show, the Wall Street Journal, and more. BlogHer, Inc. was named among the AlwaysOn OnMedia Top 100 for 2010-2013, as one of America's Most Promising Start- ups by BusinessWeek, and as Innovator Of The Year by InfusionSoft. BlogHer's flagship site, BlogHer.com, was named one of the Top 100 Websites for Women by Forbes for 2010-2012. Together, BlogHer's co-founders were among the Fortune Most Powerful Women Entrepreneurs in 2013, in the Ernst & Young Winning Women Class of 2011, have been named among the most influential women in Web 2.0 and technology by Fast Company, and among the seven most powerful people in new media by Forbes Magazine. In 2011, they were jointly awarded the PepsiCo Women's Inspiration Award and in 2008, the Anita Borg Institute Social Impact Award. Elisa has also been honored as an NCWIT Hero, and AlwaysOn PowerPlayer, and as one of the AWM's Sixty@60. Elisa is a founding Fellow of the Society for New Communications Research and serves on the Board of Directors of the 42nd Street Moon Theatre in San Francisco, the programming advisory committee for SXSW Interactive and SXSW V2V, Advisory Board for Food on the Table, the Board of Advisors of the Anita Borg Institute, and as a Member of the Digital Hollywood Women's Entertainment and Technology Board.
Brad Goldberg (Advisory Board) spent 35 years in the investment management business as Senior Vice President for Jennison Associates, a subsidiary of Prudential Financial until his retirement in 2002. In 2001, he organized Animal Welfare Trust as a private operating foundation dedicated to animal protection and welfare issues and in 2003 founded Animal Welfare Advocacy, which is dedicated to promoting the well-being of animals through the legislative and political action process. In 2005, Brad became Chair of Humane Education Advocates Reaching Teachers (HEART) which is a public charity with a mission of teaching youth compassion and respect toward all living beings and the environment. He is also an officer of the New York Coalition for Healthy School Food, which was co-founded by Animal Welfare Trust. Brad is a trustee of the Wildlife Conservation Society (WCS) for which he serves on the Finance, Audit and Investment committees. He is also a trustee of the Cultural Institutions Retirement System, which manages and administers retirement and welfare plans for cultural, charitable and educational institutions. Brad received his undergraduate degree from the University of Illinois in 1966, and an MBA from New York University in 1968. He is a Chartered Financial Analyst (CFA).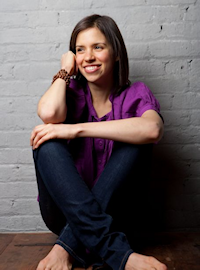 Gena Hamshaw (Advisory Board) is a certified clinical nutritionist and the author of Choosing Raw, a blog devoted to vegan and raw recipes, positive body image, and a mindful approach to health and healing. Her work has been published in O Magazine, VegNews Magazine, Food52, and Whole Living Daily. In her old life, Gena was a book editor. In her current life, she is a pre-medical post-baccalaureate student, and plans to apply to medical schools this coming spring. Having spent many years of her life battling an eating disorder and a host of digestive problems, Gena is particularly interested the mind body connection and its role in the healing process. She hopes to bring a compassionate and intuitive, yet evidence-based approach to a career in health care.
Carol Leifer (Advisory Board) is an accomplished stand-up comedian and an Emmy-winning writer and producer for her work on such television shows as Seinfeld, The Larry Sanders Show, Saturday Night Live and The Academy Awards. She has starred in several of her own comedy specials, which have aired on HBO, Showtime, and Comedy Central. Carol's book, entitled When You Lie About Your Age, the Terrorists Win is a bestseller. In promoting her book, Carol recently appeared on The Oprah Winfrey Show, The Late Show with David Letterman, The View, The Today Show, Real Time with Bill Maher, Fresh Air with Terry Gross on NPR, and The Howard Stern Show on Sirius/XM. Carol recently guest starred on Curb Your Enthusiasm as the "Lemonade Mom." She was one of the writers for the Oscars with hosts Steve Martin and Alec Baldwin and for her work on that, she was nominated for an Emmy.


Donny Moss (Advisory Board) is a documentary filmmaker and activist living in New York City. He is the producer and director of the award-winning documentary, Blinders, which exposes the truth behind the tradition of New York City's infamous horse-drawn carriage trade. More recently, he produced a short documentary called Christine Quinn: Behind the Smile. Donny lives in New York City with his husband, Jim, and their animal companion, Max.


Joy Pierson (Advisory Board) is a co-owner of New York City's Candle 79, Candle Cafe and Candle Cafe West. In addition, Joy and her partner, Bart Potenza, established Candle Cafe Vegan, a wholesale line, which is sold at Whole Foods Markets nationally. A Nutritional Counselor since 1985, Joy is a magna cum laude graduate of Tufts University. Joy has written three cookbooks, lectured, and consulted extensively about food and nutrition, and leads workshops and courses on the joys and health benefits of plant-based cooking. Board chair of the Coalition for Healthy School Food and member of Social Venture Network and Green America, Joy has appeared on The Food Network, The Today Show, CBS News This Morning, Good Morning America, LX/TV, and Good Day New York. Her quest and vision is to continue to change people's awareness of health, well-being, and their effects on the planet and future generations by bringing farm-fresh, plant-based food to as many people and tables as possible.
Our Hen House is a 501(c)(3) nonprofit organization. Contributions are tax-deductible as allowed by law. We are grateful for your contributions.