Jasmin Singer
Our Hen House co-founder and Executive Director Jasmin Singer came to animal rights by way of LGBT rights, and that circuitous foray into this movement has informed her activism for good. As a feminist who cannot be trusted to keep her mouth shut when she probably should (she likes to call this her "charm"), Jasmin's brassiness, sentimentality, and keen appreciation of the interconnections between social justice movements all play a leading role in this column. Deftly exploring everything from the unsettling social implications of her recent 100-pound weight loss, to her thoughts on how to change the world for animals in an accessible, personal, and effective way, Jasmin's column is part memoir and part advocacy manifesto.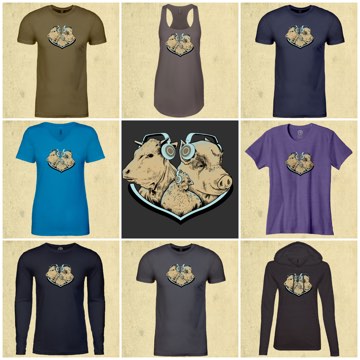 May 16, 2018
Starting now and until Sunday, May 20th, you can buy exclusive, limited-edition Our Hen House apparel! Show your support...
Read More →
October 30, 2017
Today is my birthday, and all I want is for you to support Our Hen House's efforts to produce the...
Read More →
November 13, 2015
Roadkill by Jasmin Singer When I pass you I shield my eyes, avert my gaze, change my footing,...
Read More →
September 30, 2015
I am not quite sure what I put in my coffee the morning I decided it was appropriate to...
Read More →
September 30, 2015
For the love of bunny! I'm turning 36 in one month! Your donations to my birthday fundraiser this year will...
Read More →
September 16, 2015
We have been looking forward to this video for a long time. All social justice movements are about extending...
Read More →
April 7, 2015
So much for thinking that animal rights and vegan media aren't in the mainstream. Not only can I not...
Read More →
January 22, 2015
Three years after Mia penned the letter below and we're STILL blown away by the thoughtfulness, articulateness, and activist...
Read More →
December 29, 2014
We have three days left to raise $6,982. I am writing to ask you to please help us reach...
Read More →
November 27, 2014
Have you ever prefaced your request for animal-free options with: "Sorry, I'm vegan"? To encourage the non-vegans around us to...
Read More →
November 20, 2014
The age-old question: what should I do with my life? We at Our Hen House suspect that the (rather vague)...
Read More →