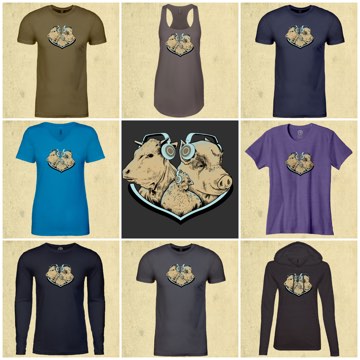 Starting now and until Sunday, May 20th, you can buy exclusive, limited-edition Our Hen House apparel! Show your support for the independent media you love with these awesome and fun t-shirts, tanks, and hoodies.
These shirts are available thanks to our friends at FLOAT.org and $8 from every purchase gets donated to Our Hen House's continued efforts to change the world for animals. So in addition to the cool points you'll get for spreading the word to everyone around you about Our Hen House, you'll also be helping to support us!
Go to our campaign page at FLOAT.org to see the sizes, colors, styles, and to buy one for yourself and someone you care about today.