We don't have to tell you how much we love podcasting. If you've been paying attention, then you know that this weekend marks our 119th consecutive weekly episode, and will feature undercover investigator, "Pete," who has been has been the lead investigator for animal protection undercover work since such work began. Among the investigations that we know of that can be attributed to him (which are only a drop in the bucket of the many he has undertaken), are the undercover work that led to the film "Death on a Factory Farm"  as well as that that led to the HBO documentary, "Dealing Dogs." He's worked in kennels selling animals to research, as well as puppy mills, factory farms, and slaughterhouses, and he trains new investigators. You won't want to miss tomorrow's shocking episode, which you will either be able to find right her on ye old blog, or directly through iTunes. While you're at it, you probably want to listen to last week's episode — 118 — featuring Timothy Pachirat, the author and mastermind behind the book Every Twelve Seconds: Industrialized Slaughter and the Politics of Sight, in which he worked in a slaughterhouse and documented his experiences in a way, I guarantee, you've never heard before. For a limited time, those who become a monthly donor to Our Hen House at the amount of $10 or more, will receive a signed copy of Every Twelve Seconds.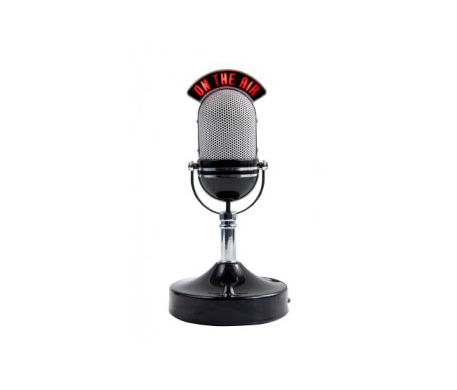 Tracking Down Great Podcasts
But there's another way to listen to our podcast, and, excitingly, to every other fantastic vegan-themed podcast out there (and there are a bunch). I recently learned about The Vegan Feed, an aggregator of your favorite podcasts, as well as some videocasts and blogs. Not only does this take the guesswork out of tracking down some great broadcasts to accompany you on your morning jog, your afternoon drive home, or your housework, but the site makes it really easy to share your favorite episodes with your friends and family, by way of email or social networking.
As for Our Hen House's page on The Vegan Feed, you can access all of our episodes in one place — that's over 118 hours of listening enjoyment. Looks like you have to clear your schedule for the next week or so.
One-Stop-Shop
I chatted a bit with Ben, the genius behind this new project, and the first thing I was struck by was his raw passion for turning his tech skills into a way to advocate for animals. One of his goals in starting The Vegan Feed was to not only provide a one-stop-shop for vegans to find the resources they need — be they entertainment, information, or support — but also to reach out to the not-yet-vegans, by encouraging everyone to take full advantage of the simple share widgets. In addition to podcasts, on The Vegan Feed, you'll find recipes — such as the scrumptious-sounding "Spring Tartine with Sweet Pea Hummus, Grilled Asparagus, and Lemon Zest," from the always sensational Choosing Raw — cooking shows, and news and lifestyle blogs, all pertaining to veganism and animal rights.
Don't know about you, but I'm about to bookmark The Vegan Feed.