There are some intriguing webinars on the horizon that anyone who cares about animals needs to take note of. First, our friends over at Vegan Mainstream are offering some very compelling upcoming webinars that we should all make room in our schedules for. Beginning tomorrow with "Developing Your 2012 Marketing Plan," their other upcoming sessions include "9 Examples of Online Veg Marketing Success," "Relationship Marketing: Creating a Veg Friendly Bridge with the World" (this one, I gotta say, sounds fascinating, and quite possibly more important than any other webinar that a vegan advocate is likely to attend anytime soon), and "Pimp Out My Facebook Page: Plant Strong BABY!"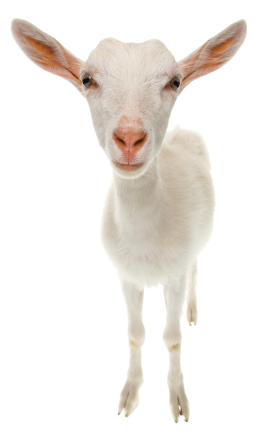 As most of you already know, Vegan Mainstream not only "provides marketing solutions" to vegan businesses, but also empowers and supports an eager and thriving vegan community (such as through their Facebook page, which is interactive and full of current AR happenings). The upcoming webinars are one hour long, totally free, and — if you ask me — a much more productive way of spending your lunch hour than playing Snood (which, okay, I also thoroughly enjoy).
Another set of upcoming animal-themed webinars come to us thanks to the ASPCA, are also one hour long and offered at no cost, and focus on the subject of animal abuse, with an emphasis on animal law. They include "The AniCare Approach for Treating Animal Abuse: What it is and how you can use it," "Non-Human DNA in Criminal Cases," "The Psychological Aspects of Maltreated Animals," and "Common Issues Law Enforcement and Prosecutors Confront When Investigating and Litigating 'Puppy Mill' Cases."
Also on the webinar circuit is Julie Lewin, the passionate activist behind the book Get Political for Animals. Though not yet up on the website, we hear through the grapevine that she will next be offering her series of webinars on that same topic starting later this month. On January 21, at 1 pm EST, you can view "Get Political for Animals and Win the Laws They Need in Your Town, City, County or State"; on Sunday, January 29, at 1 pm EST there's "How the Lawmaking Process Really Works — and How Your Political Group for Animals Impacts Each Step"; and, on Sunday, February 5, at 1 pm EST, you can see, "How to Launch and Run a Political Organization for Animals in Your Town, City, County or State — and the Simple Steps It Takes to Do It." These sound like the perfect next step for those who were intrigued by what our intern Sally so eloquently talked about last week — changing the law for animals. In addition to the above scheduled webinars, Julie even offers private ones, all as part of the National Institute for Animal Advocacy. To register, first email Julie at jlewin[at]nifaa.org and, once she tells you there's still an opening, donate what you can afford on the website. Don't forget to join her email list to stay up to speed about current webinars.
We at Our Hen House have talked about using Webinars for Animal Rights before. Beyond just attending the ones that Vegan Mainstream, the ASPCA, and Julie Lewin are offering — and ones that other advocacy groups have offered in the past, sometimes even as online conferences — maybe you want to go further into webinar world. If you are a person with a unique skill set that can be plugged into changing the world (and we all have one, folks, as we discussed in our recent workshop on activism that is now available online), perhaps its time for you to dust off your webcam and start your own webinar. These can include subjects such as vegan nutrition, using art to speak up for animals, Leafleting 101, animal law, and about a bzillion other pro-animal themed subjects.
Another plus? You don't have to leave your living room. You can even be naked from the waist down, and no one would know. Which gives me an idea: "Change the World Wearing No More than a Necktie?" Perhaps…