On this episode of the podcast, I will be talking, once again, with Katherine Meyer, who is the Director of Harvard Law School's Animal Law and Policy Clinic, about a recent decision in a case handled by the clinic entitled New England Anti Vivisection Society (now known as Rise for Animals v  Elizabeth Goldentyre). This case involves the provision of the Animal Welfare Act that requires, or pretends to require, psychological enrichment for primates who are covered by the Act, such as those languishing in laboratories. This is an interesting area of law, but this interview goes from interesting to basically unbelievable as we hear the story of how, under Professor Meyer's guidance, students at the clinic did some digging and managed to uncover shocking conduct by the Animal Plant and Health Inspection Service (APHIS), the department within the United States Department of Agriculture that administers the Act. We will also discuss the enormous value of clinical education for law students.
*We are thrilled to expand the accessibility of our podcast by offering written transcripts of the interviews! Click here to read Mariann's interview with Katherine Meyer.
Katherine Meyer is the Director of Harvard Law School's Animal Law & Policy Clinic, where she teaches students how to become advocates for animals in captivity and the wild. Prior to joining Harvard Law School, for 26 years she was a partner in the public interest law firm Meyer & Glitzenstein, described by the Washingtonian Magazine as "the most effective public interest law firm in Washington, D.C." She has extensive federal and state court litigation experience in a variety of public interest fields, including Animal, Environmental, Administrative, Public Health, Consumer Protection, and Open Government law.
**********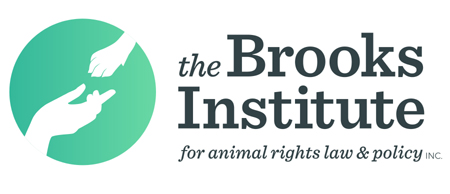 The Animal Law Podcast is proud to partner with The Brooks Institute for Animal Rights Law and Policy, Inc., a US-based national independent think tank pursuing a paradigm shift in human responsibility towards, and value of, non-human animals by advancing animal law, animal policy, and related interdisciplinary studies.
The Brooks Institute for Animal Rights Law and Policy, Inc is dedicated to producing and disseminating outstanding, independent, academic, and public policy research and programming; and pursuing projects and initiatives focused on advancing law and policy pertaining to animals.
**********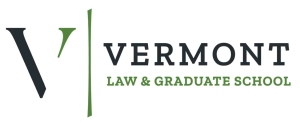 This episode of the Animal Law Podcast is sponsored in part by the Vermont Law & Graduate School's Animal Law and Policy Institute.
Vermont Law and Graduate School's Animal Law and Policy Institute trains tomorrow's animal advocacy leaders to advance animals' legal status through education, scholarship, policy development, community engagement, and litigation. Engaging with advocacy organizations, communities, journalists, and policymakers, the Institute serves as a resource hub for animal law and policy issues.
**********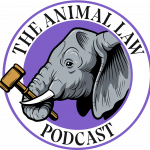 You can listen to the Animal Law Podcast  directly on our website (at the top of this page) or you can listen and subscribe on iTunes or your favorite podcatcher. Also, if you like what you hear, please rate it on iTunes, and don't forget to leave us a friendly comment! Of course, we would be thrilled if you would consider making a donation, or becoming a member of our flock (especially if you're a regular listener). Any amount is hugely appreciated and Our Hen House is a 501(c)(3) nonprofit organization, so it's tax-deductible. Thank you for helping us create quality content!
Don't forget to also listen to the award-winning,  weekly signature OHH podcast — now in its thirteenth glorious year!